On innovation, learning, and competitive advantage
Disciplined learning = sustained competitiveness.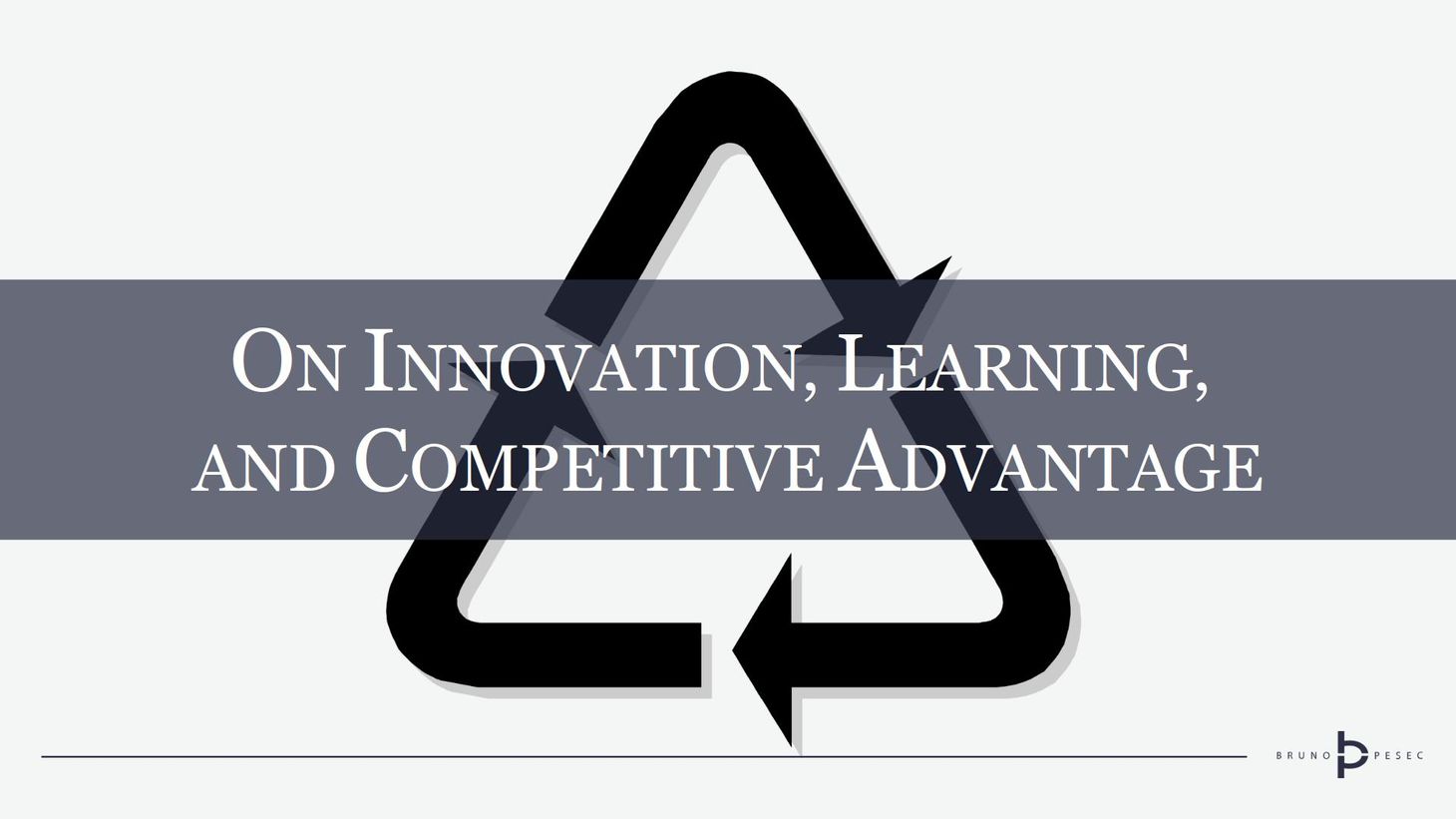 If you are running your innovation projects how you should, that means you are generating new insight through research and experimentation on a weekly basis.
By documenting aforementioned learning, you are creating reusable knowledge, which should be relentlessly mined for extra value. One way to do so is making that knowledge accessible to other's within the organisation.
Another is to revisit it on a regular basis, and use it to tweak existing products, services, and value propositions. On-boarding new team members will also be much easier, since you can show them how the project evolved.
All it takes is some discipline. That's it. Start today. Never stop.
Bruno Unfiltered
Subscribe to get the latest posts delivered right to your inbox. No spam. Only Bruno.
Comments