Pivoting in a nutshell
A change in strategy without a change of vision.
Pivoting, alongside MVP, entered entrepreneurs' vernacular in early 2010, with the success of the Lean Startup methodology.
A decade later, the term above still causes some confusion. So here's the absolutely simplest definition, straight from Eric Ries himself:
Changing strategy while retaining one's original vision.
Simply put, a pivot is change in strategy without a change of vision. The change must be grounded in validated learning.
Here is a simple visual to illustrate the difference: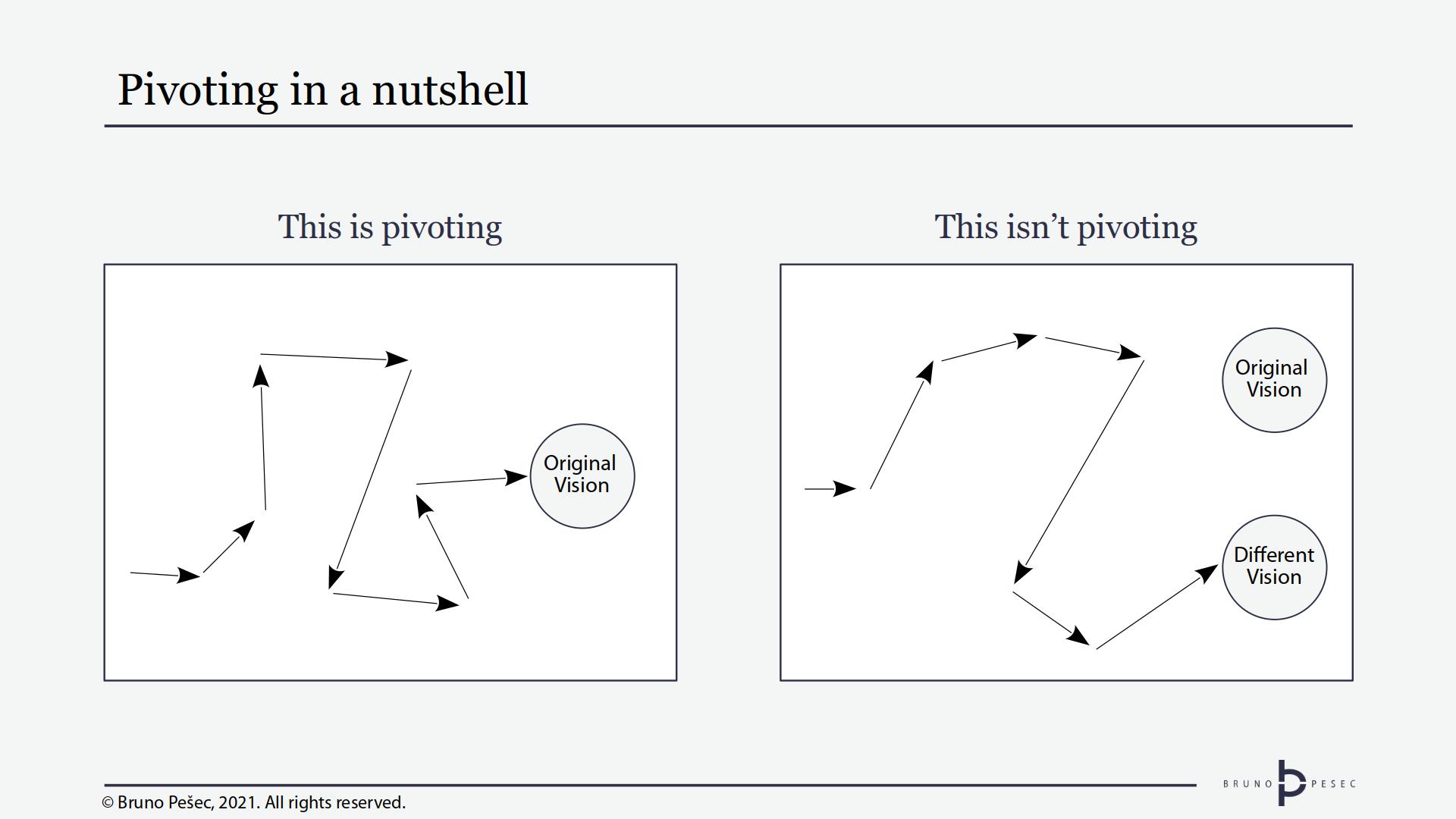 If you'd like to learn more about pivoting, I suggest the following:
Remember that your pivots must be based on the data and insight from your lean experiments, and not simple whims or opinions.
Bruno Unfiltered
Subscribe to get the latest posts delivered right to your inbox. No spam. Only Bruno.
Comments