Augmented Strategy live stream with Bruno Pešec and Dominik Dellermann
A better way to make decisions in the 21st century.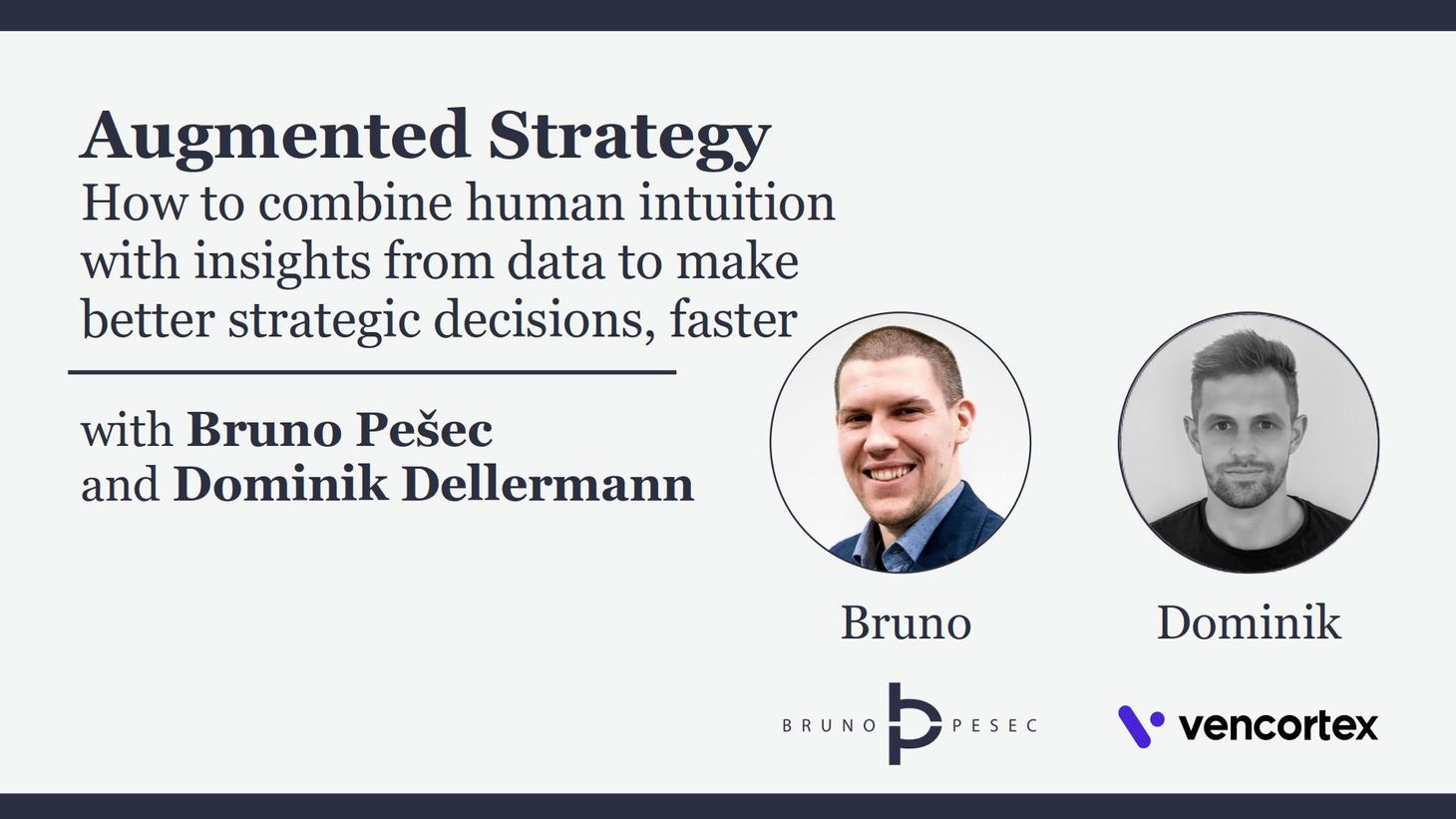 Today's business world is more uncertain, complex, and fast-changing than ever. The winners of tomorrow will be those that are able to take informed decisions at the right time.
Based on our research and experience, Dr. Dellermann and I came up with a specific process to leverage both data and human intuition to make better strategic decisions. We call that process augmented strategic decision making.
Watch the live stream recording below to learn more about:
what's the state of the business world today,
relationship between speed and quality of decision making and business success,
how do traditional and modern approaches to strategy differ,
how do different roles in your organisation benefit from data,
what are the four critical data sources for augmented strategic decisions, and
the fastest way to start today.
And last, but not least, we also announce our forthcoming book, Augmented Strategy. Click on the image below to learn more about it and where to get it: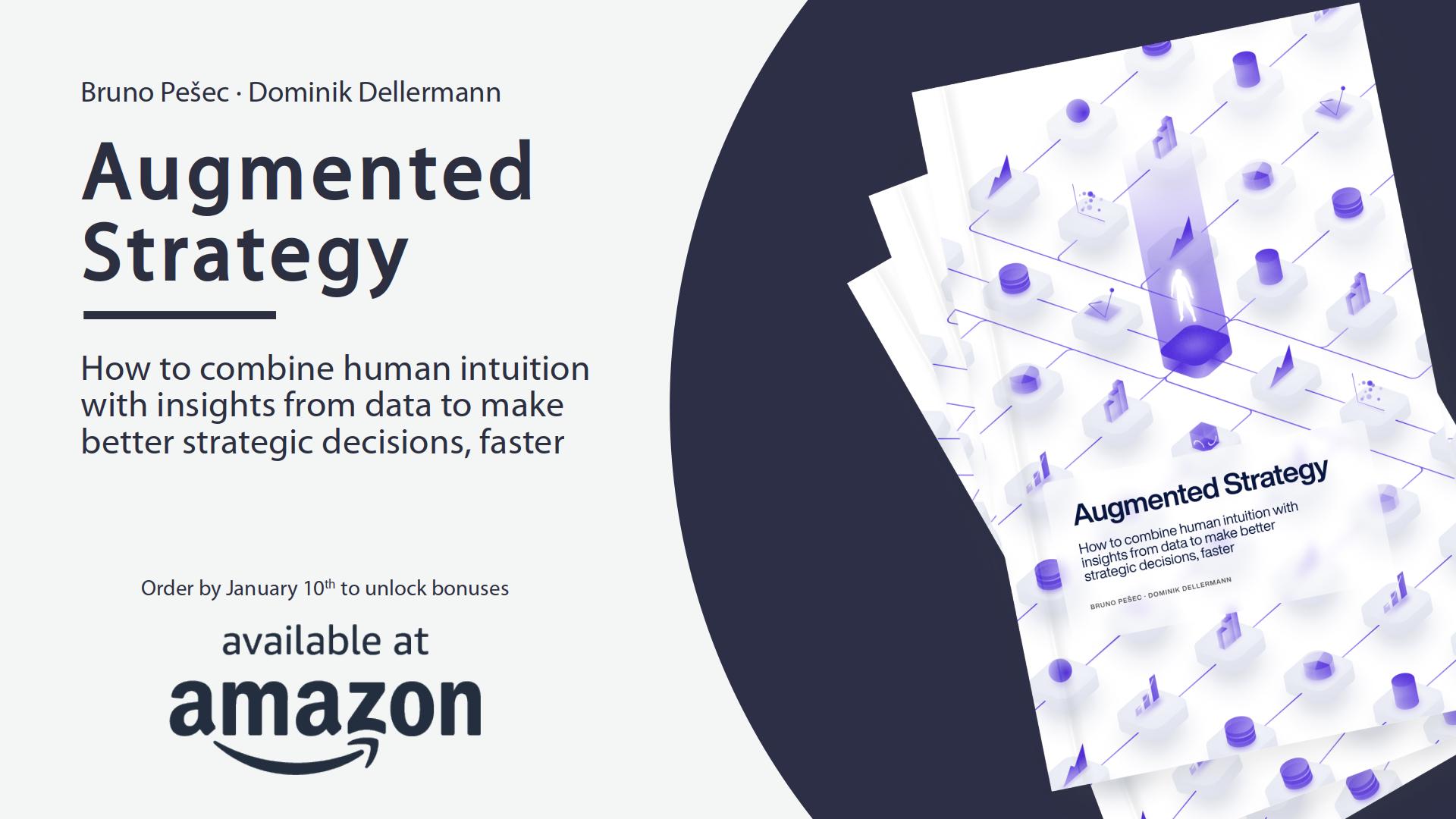 ---
You can watch the recording on LinkedIn or by clicking play below:
© 2021, Bruno Pešec and Dominik Dellermann. All rights reserved.
Bruno Unfiltered
Subscribe to get the latest posts delivered right to your inbox. No spam. Only Bruno.