Startup Visionary Awards awarded to Founder Institute Oslo
Founder Institute Oslo achieved a cohort with 75% Female Alumni in 2018, winning a Startup Visionary Award.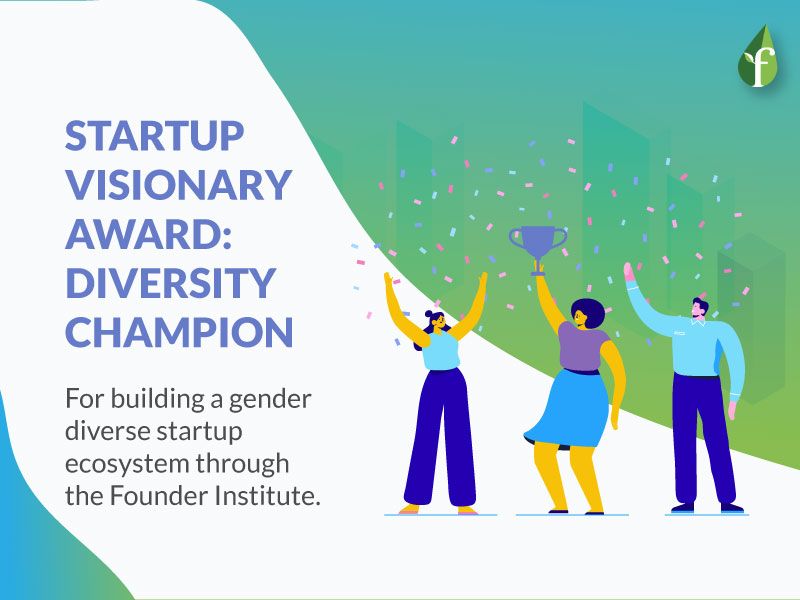 I'm happy to share that Founder Institute Oslo has been awarded the title of Diversity Champion. All credit should go to Dimitris Polychronopoulos and female founders that persisted and worked on their business until the very end - proving they are worthy of being Founder Institute graduates.
You can read more at:
Excerpt from the article above:
It has been widely reported that less than 3% of venture capital is awarded to female founders.
Changing this trend in the startup and technology community is one of the highest priority goals of the Founder Institute, so in 2016 we formed the Female Founder Initiative to leverage our global network and create more opportunities for women to build successful companies. Each year of the initiative we have increased the number of women-founded portfolio companies created through our pre-seed accelerator, and we believe we can make a lasting impact in the technology sector if 40% of our portfolio companies produced in 2020 are founded by women.
We recently did an internal data dive to explore which Founder Institute chapters that showed the most progress in gender equality in 2018, and we would like to publicly recognize the Local Leadership teams from across the world who have shown exemplary dedication in championing diversity within their own local startup ecosystems.  Each of these FI chapter leadership teams is being recognized for having reached ≥50% female alumni in their 2018 cohorts - congratulations, FI Leaders!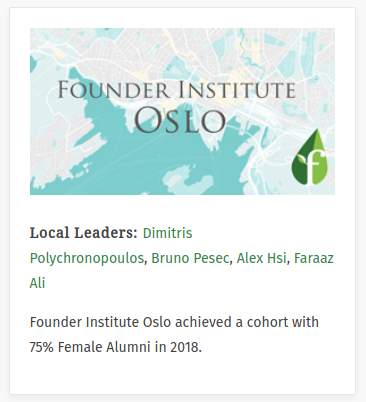 You can spread the word by sharing the article above or this LinkedIn post.
Bruno Unfiltered
Subscribe to get the latest posts delivered right to your inbox. No spam. Only Bruno.
Comments