How far are you ready to go to develop your idea?
Most promising Norwegian founders and their startups in the first cohort by Founder Institute Norway.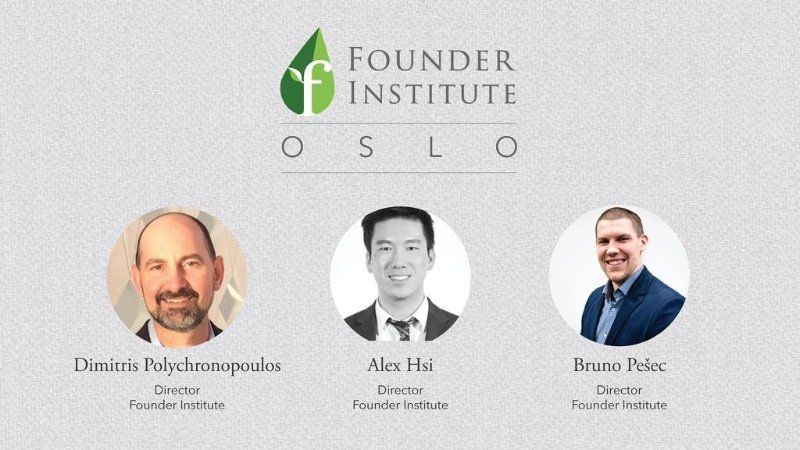 How far are you ready to go to develop your idea into a sustainable business?
This year I partnered with Dimitris Polychronopoulos and Alex Hsi to bring the Founder Institute to Norway,  world's premier idea-stage accelerator and startup launch program. For  aspiring and idea-stage entrepreneurs up to the challenge, our comprehensive step-by-step program provides the structure, mentor feedback, global network of entrepreneurs, and lifetime of support needed to start an enduring company. In addition, the Founder Institute is the only program of its kind that focuses on people versus ideas, accepts founders with day jobs, and shares equity with all participants.
We started with 30 aspiring Founders taking the challenge to take  their idea from imagination to reality. After weeks of demanding work  and idea review session, we came down to 9 aspiring Founders.
This Wednesday the Founders faced the second major test in the  program. They presented their progress to a panel of experienced  entrepreneurs and CEOs for a detailed review of the progress to date.  Afterward, they've received feedback on how to improve and refine, both  their business as well as presentation skills. Mentors in the review  panel were: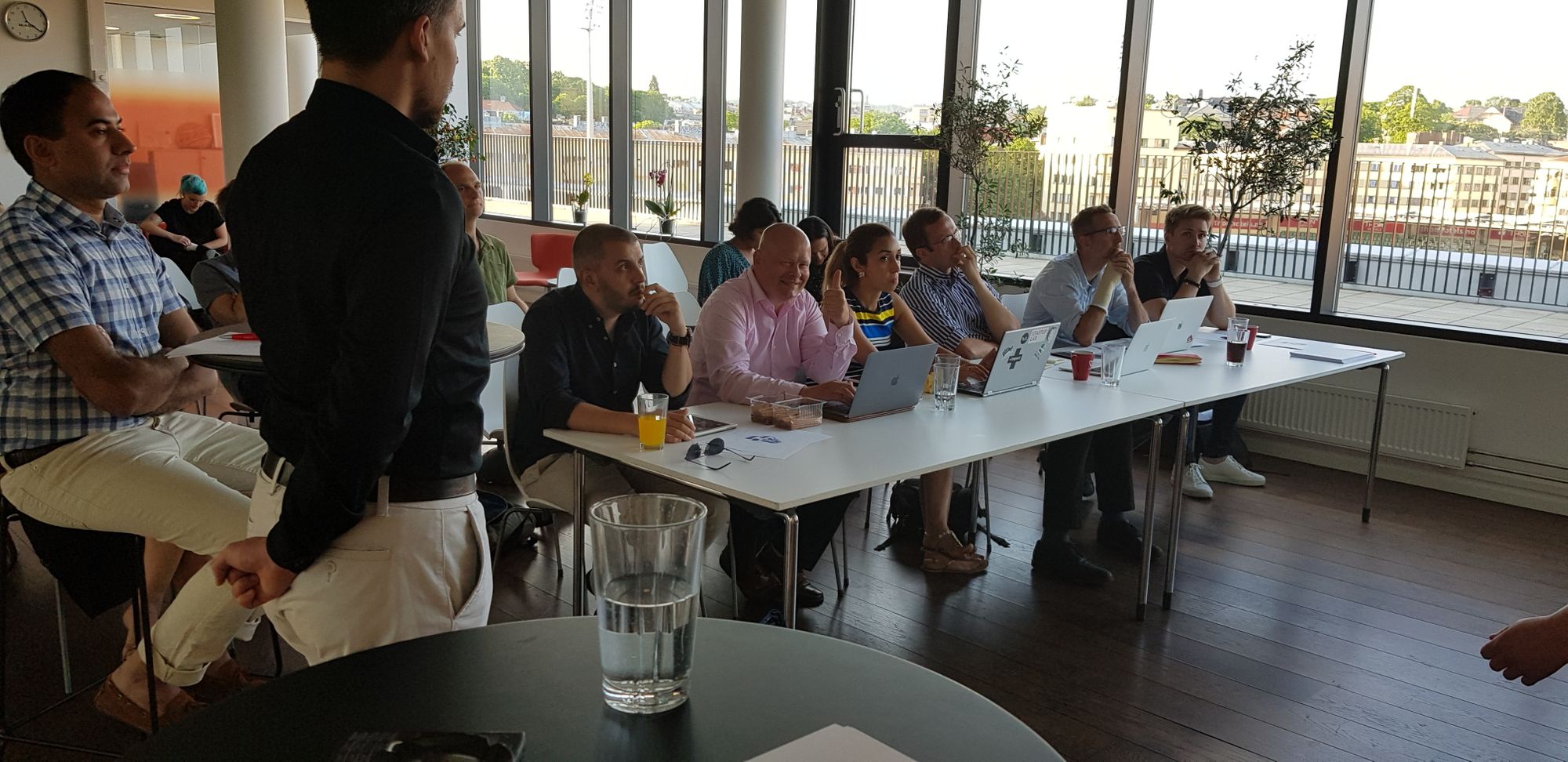 Mentors ranked following three businesses as the most promising:
Charlotte Aschim, TotalCtrl AS
TotalCtrl AS develops 0-waste™ technology, a food waste reduction technology for the  grocery industry and its consumers, enabling them to achieve total  control over product expiration dates, save time and money, reduce food  waste and facilitate smarter buying decisions. In time, the technology  will be usable throughout the entire value chain – from producer to  consumer. 1/3 of all food produced in the world each year is wasted,  equivalent to $750 billion. TotalCtrl has gone from idea to market in 12  months and developed a 0-waste technology that allow their customers to  reduce cost, time and food waste The company have launch a product with  a customer, have 10 people in the team, are cooperating with  environmental organizations and colleges. TotalCtrl is looking to raise  $400 000 on a $2M pre-money valuation to have ten national grocery  stores use our technology.
Walaa Abuelmagd and Kathra Saba, Generation2Lead
Genertion2Lead (G2L) connects highly skilled refugees and first generation immigrants  with job opportunities G2L will offer an educational upgrade to our  skilled candidates, then mobilize and brand them to the Norwegian labour  market G2L is on its way to build cooperation with recruitment agencies  and suppliers of content.
Christian Fæste, Instant Command AS
Instant Command helps security managers at sports events, concerts and other types of  events get a real time view of their personnel during incidents with a  personnel tracking solution based around an interactive map where the  managers can also collaborate with their teams. The total global market  for incident and emergency management is estimated to grow to 122  billion dollars in 2023 (Source: Markets and Markets) Instant Command  has founders with 20 years of experience from the military and the  emergency and incident management industry, as well as 20 years of  experience from the IT industry including experience from starting,  running and selling a successful IT-business. Instant Command has signed  a pilot/development customer in the offshore industry, but will launch  commercially in the events industry first to be able to secure an income  stream we can build on. We are looking to raise NOK 3,5 million and  will use the funds to build a powerful team and a product that can be  launched to the higher ends of our markets, which is offshore industry,  large fire departments and law enforcement.
From this point, the Founders will focus on building a fast growing  technology startup, making weekly progress with building the product,  with signing customers and with hiring key team members. It seems that  hard work with proven structure gives good results…
Leaders of the world's fastest-growing startups have used our program to transition from employee to entrepreneur, test  their startup ideas, build a team, get their first customers, raise  funding, and more. Based in Silicon Valley and with chapters across 170  cities and 60 countries, the Founder Institute's mission is to Globalize  Silicon Valley and empower talented and motivated entrepreneurs to  build companies that will create one million new jobs.
Click here to join the Founder Institute and launch an amazing startup!
Bruno Unfiltered
Subscribe to get the latest posts delivered right to your inbox. No spam. Only Bruno.
Comments