4 critical layers of the innovation accounting system
Systemic challenges require systemic approaches.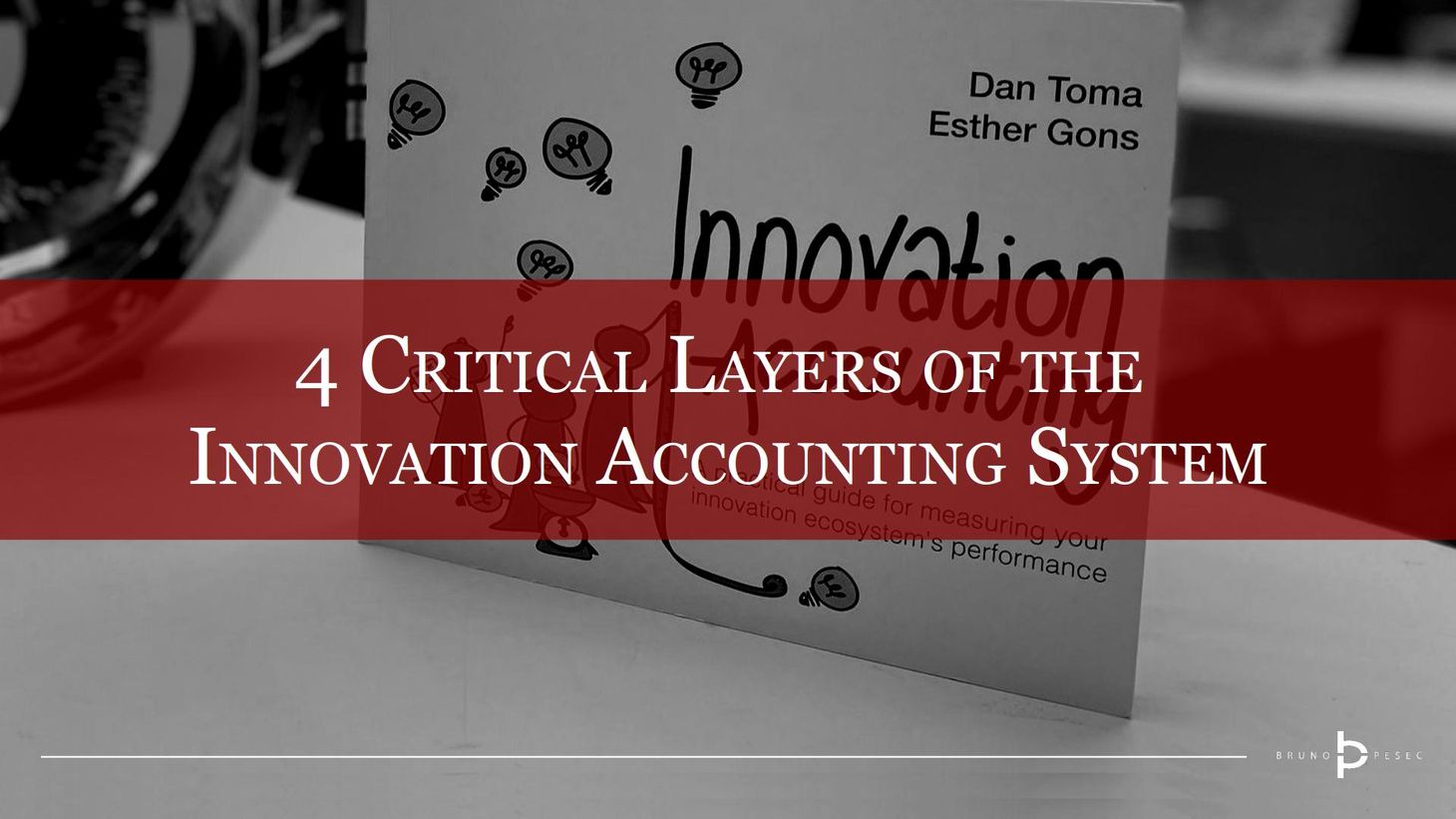 For the last couple of years, I've been working with Dan Toma on cracking the code of measuring innovation in a meaningful way. Now, Dan and Esther have collected that knowledge—and more—in an innovation accounting system that consist of several layers: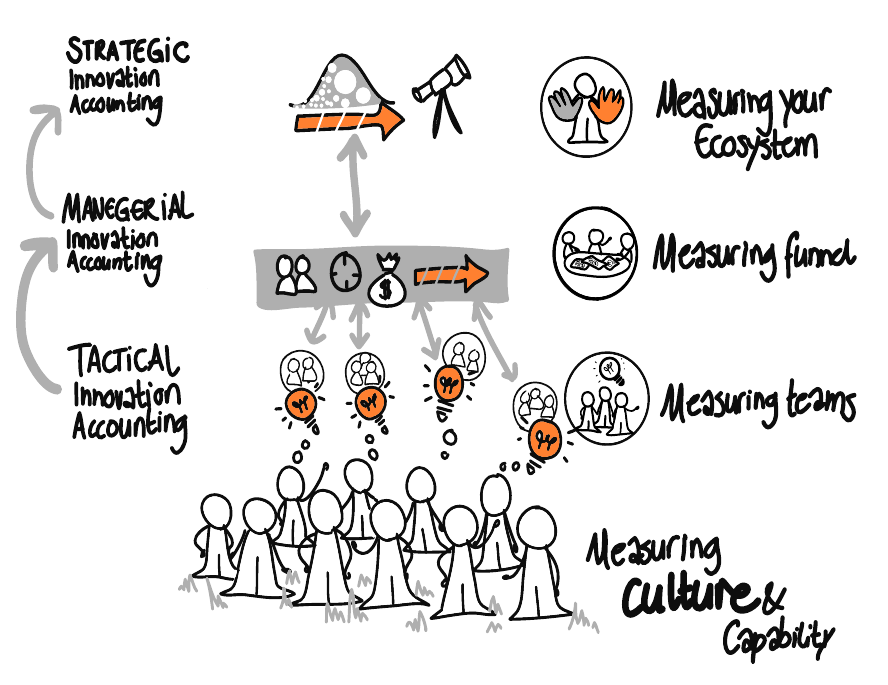 Strategic innovation accounting. Are the investments in innovation paying off? Are they sufficient to take us where we want to go? Are we going in the right direction at all? How likely are we to be disrupted? As the name suggests, this layer is all about the big picture and portfolio thinking.
Managerial innovation accounting. How are the innovation teams doing? Are our strategic assumptions holding up to the scrutiny of the market? How much does it cost us to explore one idea? How long does it take us? How can we improve the efficiency of our innovation ecosystem? This layer is all about connecting strategy to operations and vice versa.
Tactical innovation accounting. How are customers reacting to our new offering? What is our speed and quality of learning? Are we focusing on the right things? How can we de-risk our specific idea? This layer is all about transforming ideas into products, services, and businesses—many are expected to perish in the process. On the bright side, all the learning and insight will stay in your company, as long as you take care of your talent.
Culture and leadership. All the previous layers rest on this one. We are social creatures after all, and no amount of technical solutions will be able to cope with toxic culture and indifferent leadership.
Get the Innovation Accounting book to learn more about each layer, including practical tools and advice on how to create your own innovation accounting system: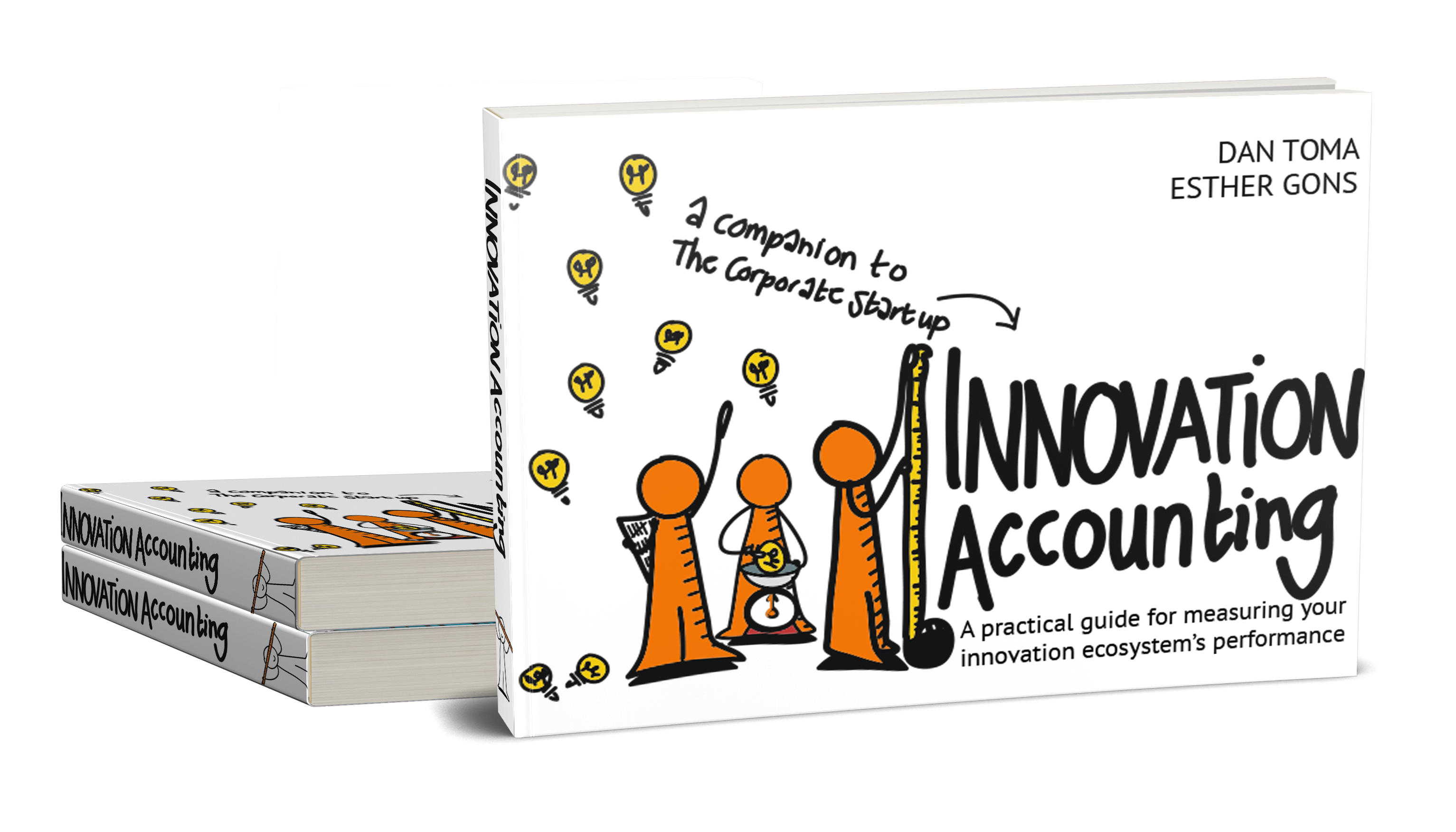 Alternatively, book a call with me to discuss implementing innovation accounting system in your organisation by clicking the button below:
Bruno Unfiltered
Subscribe to get the latest posts delivered right to your inbox. No spam. Only Bruno.
Comments