Three critical roles for corporate innovation
Innovators innovate, managers manage, executives fund.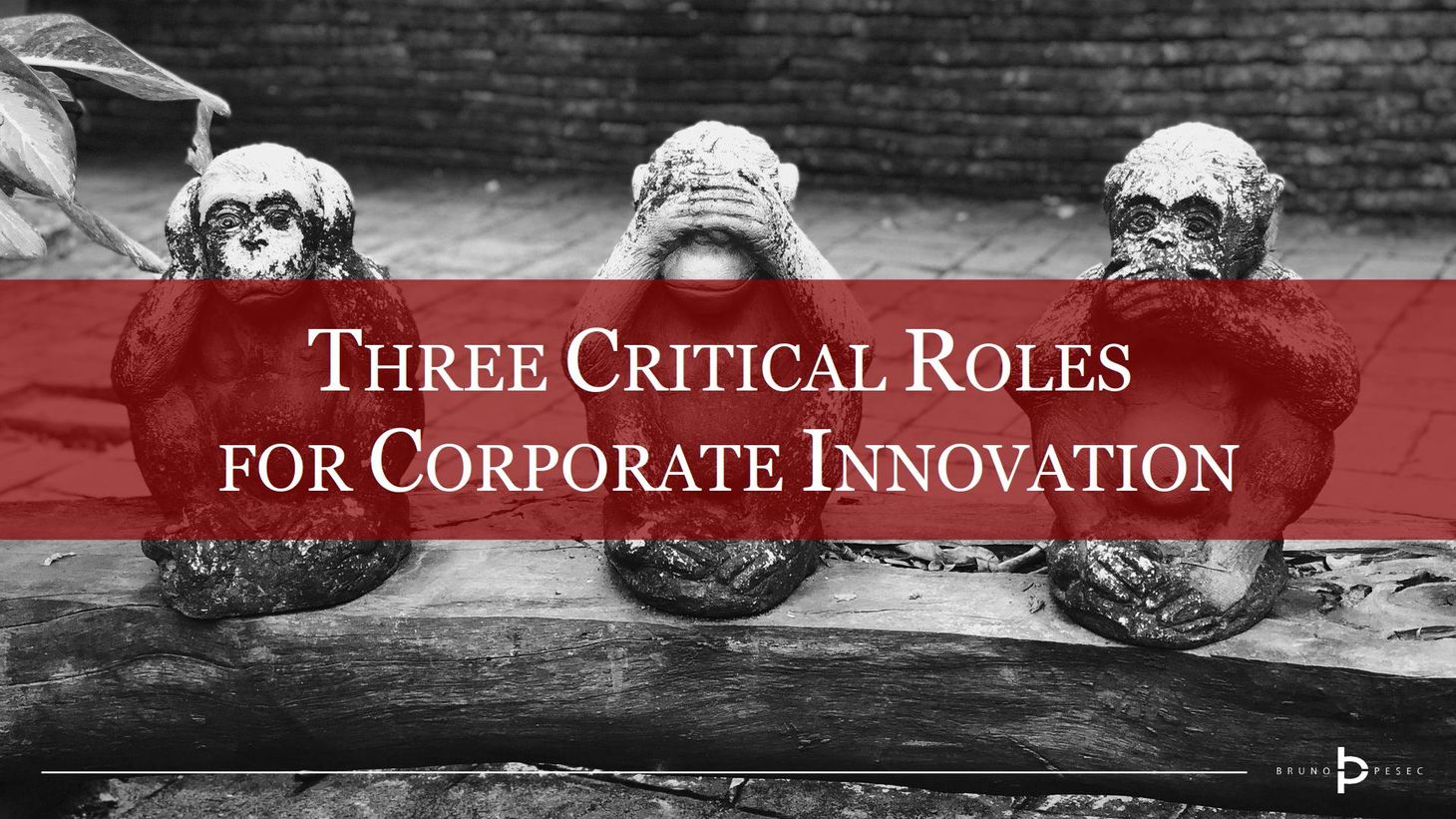 Frankly speaking, innovation in corporates can sometimes be an exercise in frustration. Part of the solution is understanding different roles, and how they contribute to the big picture.
The expression I've been using quite often with my clients is:
Innovators innovate, managers manage, executives fund.
The logic is simple:
Corporate innovator's job is to develop an idea into a lucrative business. They are the ones proposing what to do next, including decisions on stopping or continuing with the idea.
Innovation manager's job is to ensure innovators have access to right people, resources, that they understand organisation's strategy and objectives, and to liaise between them and executives.
Executive's job is to fund innovation initiatives based on the evidence and suggestions proposed by the innovators. They are also responsible for formulating a comprehensible innovation strategy.
Of course one person can wear multiple hats. But that usually isn't scalable. Acknowledging that one needs to both manage and do innovation is critical to any corporate's success.
P.S. I suggest this article for a more in-depth take on each role.
Bruno Unfiltered
Subscribe to get the latest posts delivered right to your inbox. No spam. Only Bruno.
Comments