The 3 A's of innovation accounting metrics
Actionable, accessible, and auditable.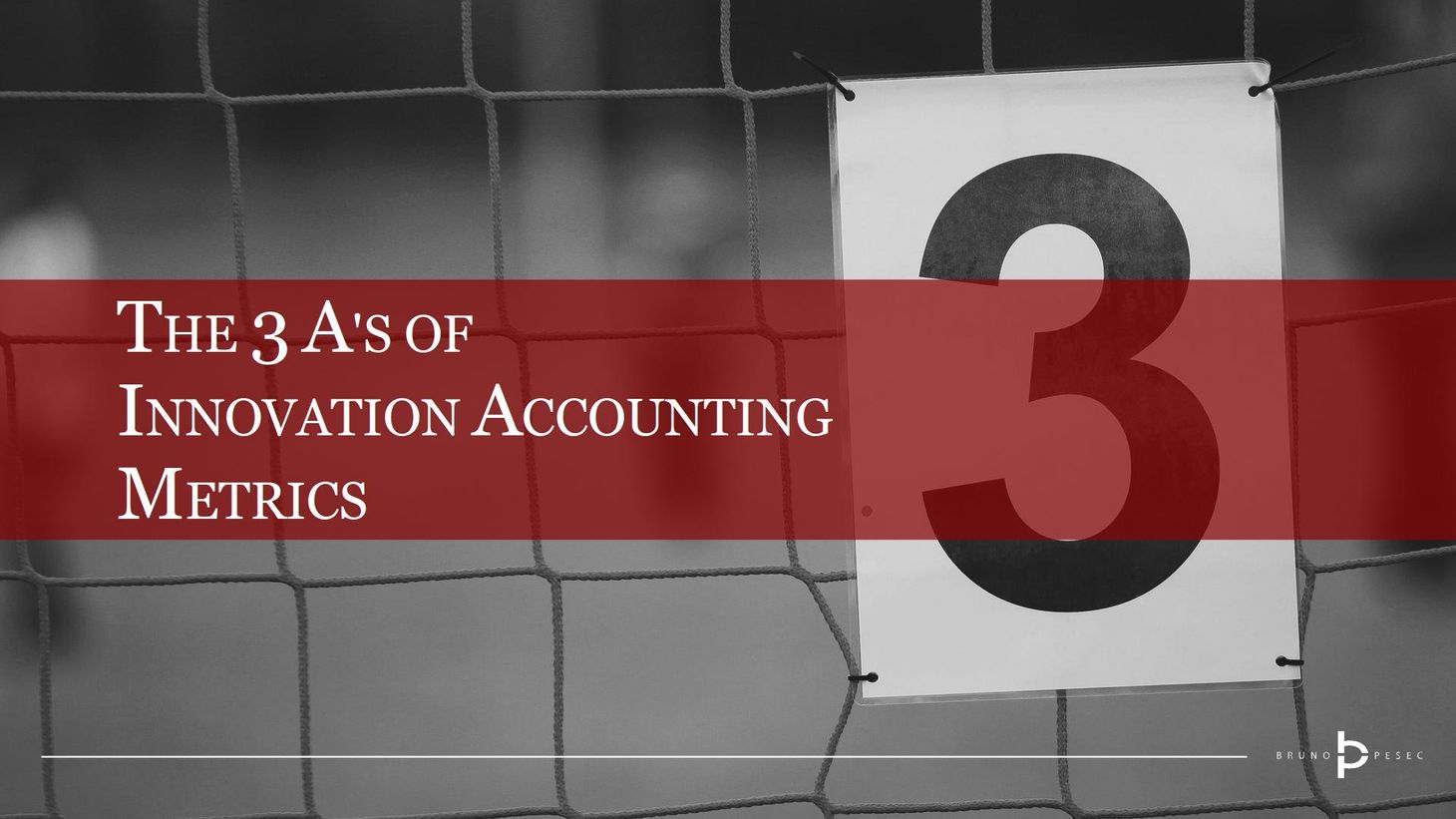 Here's a lesson worth repeating ad infinitum.
All metrics should be :
Actionable (clear cause and effect),
Accessible (simple, intelligible, reachable), and
Auditable (verifiable and credible).
Now go and design your own innovation metrics.
Bruno Unfiltered
Subscribe to get the latest posts delivered right to your inbox. No spam. Only Bruno.
Comments