Positioning for reinvention
Three tips for organisations looking to reinvent themselves.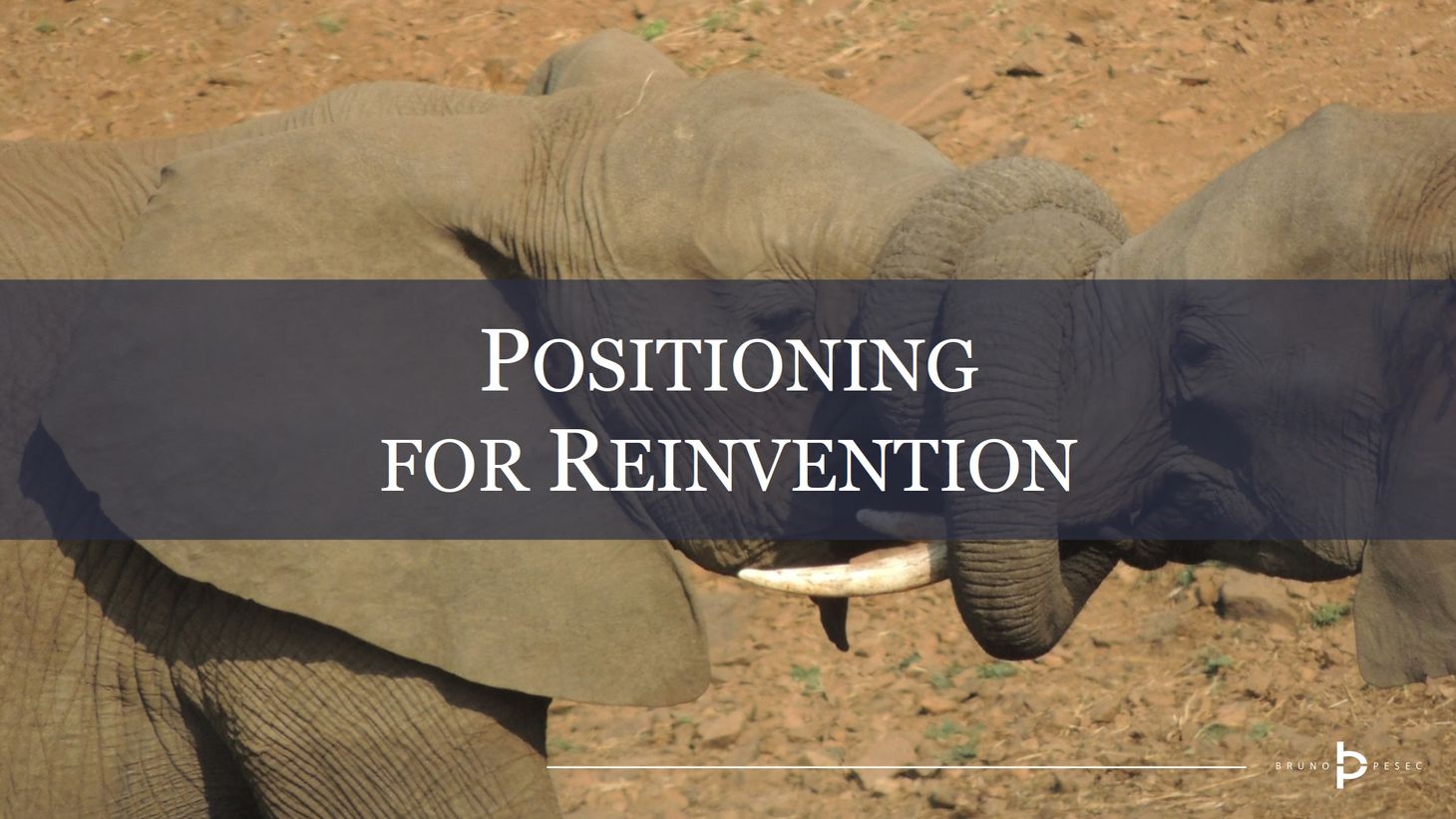 How can companies position themselves for reinvention?
First, by accepting the current reality and embracing the uncertainty that brings. Don't ignore what's happening, and use it as an opportunity to do things that have been postponed for way too long. Seize control, and signal to the employees that you are all in this together. Visualise the targets and institute regular communication.
Second, tap into their greatest source of inspiration and revenue: their existing customers. Have the customer facing departments call customers and find out more about their situation. How are they adapting? How did their needs change in the current times? Ask them open ended question, collect the answers, and see if there are any patterns. Keep doing that to gather plenty of product and service ideas to implement. Prioritise fastest and cheapest ideas.
Third, reassess internal operations. If there is any part of the value chain that heavily relies on physical contact and/or distribution, now is the time to experiment with alternatives. The employees most likely already know what should be improved. Now it's up to the leadership to define and communicate the strategic priorities. Offer the employees the chance to shine and allow them to raise to the occasion.
Finally, pause and reflect in regular intervals. Doing so is beneficial to adjusting the course before it is too late. And remember that reinvention sometimes hurts a little bit.
Bruno Unfiltered
Subscribe to get the latest posts delivered right to your inbox. No spam. Only Bruno.
Comments