On teams and groups
Similar but different.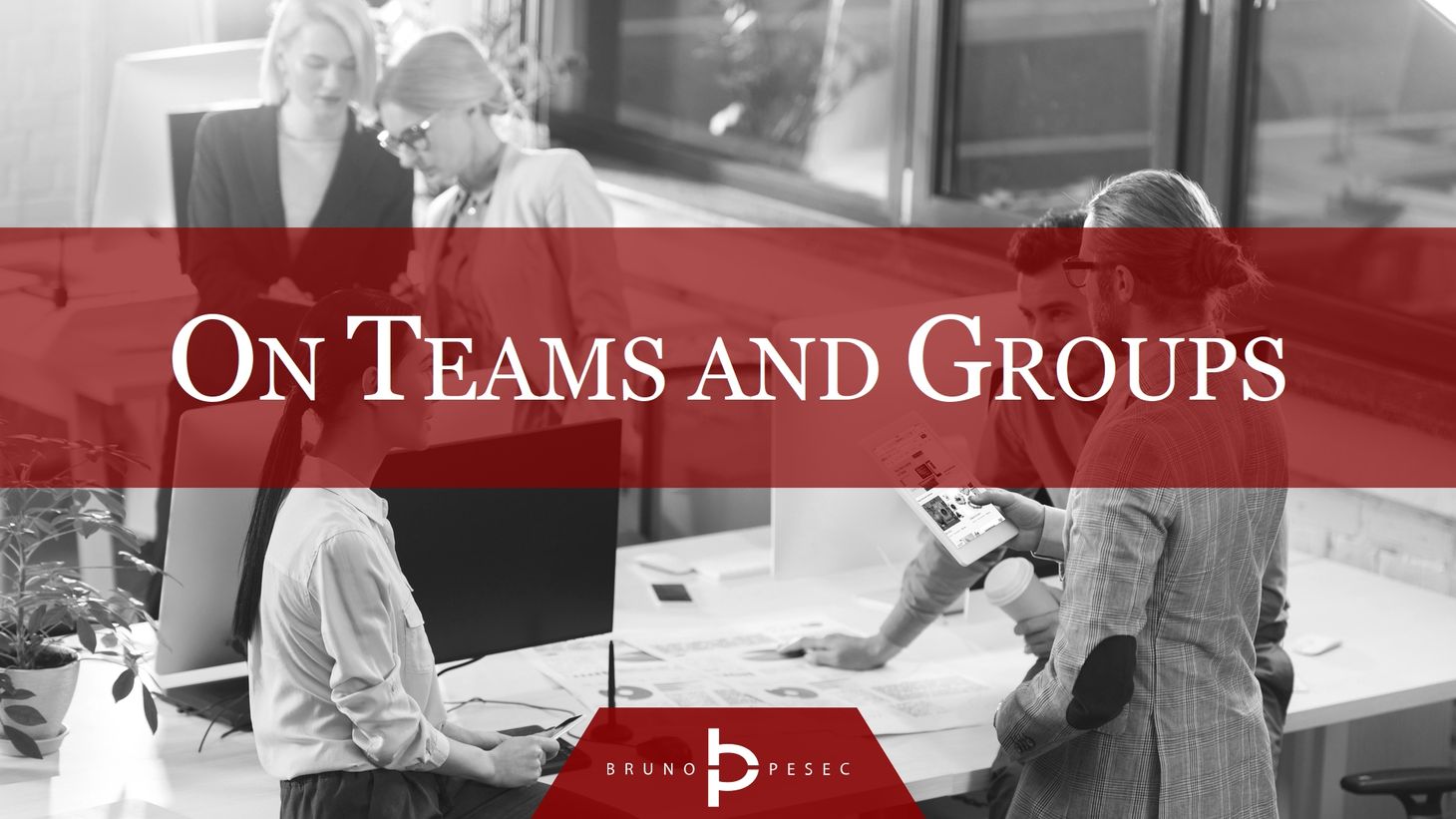 In a team, all members work together on a shared goal. The whole team is held accountable.
In a group, each member works on their own goal. Individuals are held accountable for their specific objectives.
Both are fine, but to confuse them is often fatal to their performance.
Bruno Unfiltered
Subscribe to get the latest posts delivered right to your inbox. No spam. Only Bruno.
Comments