On strategic clarity
Shared understanding for shared success.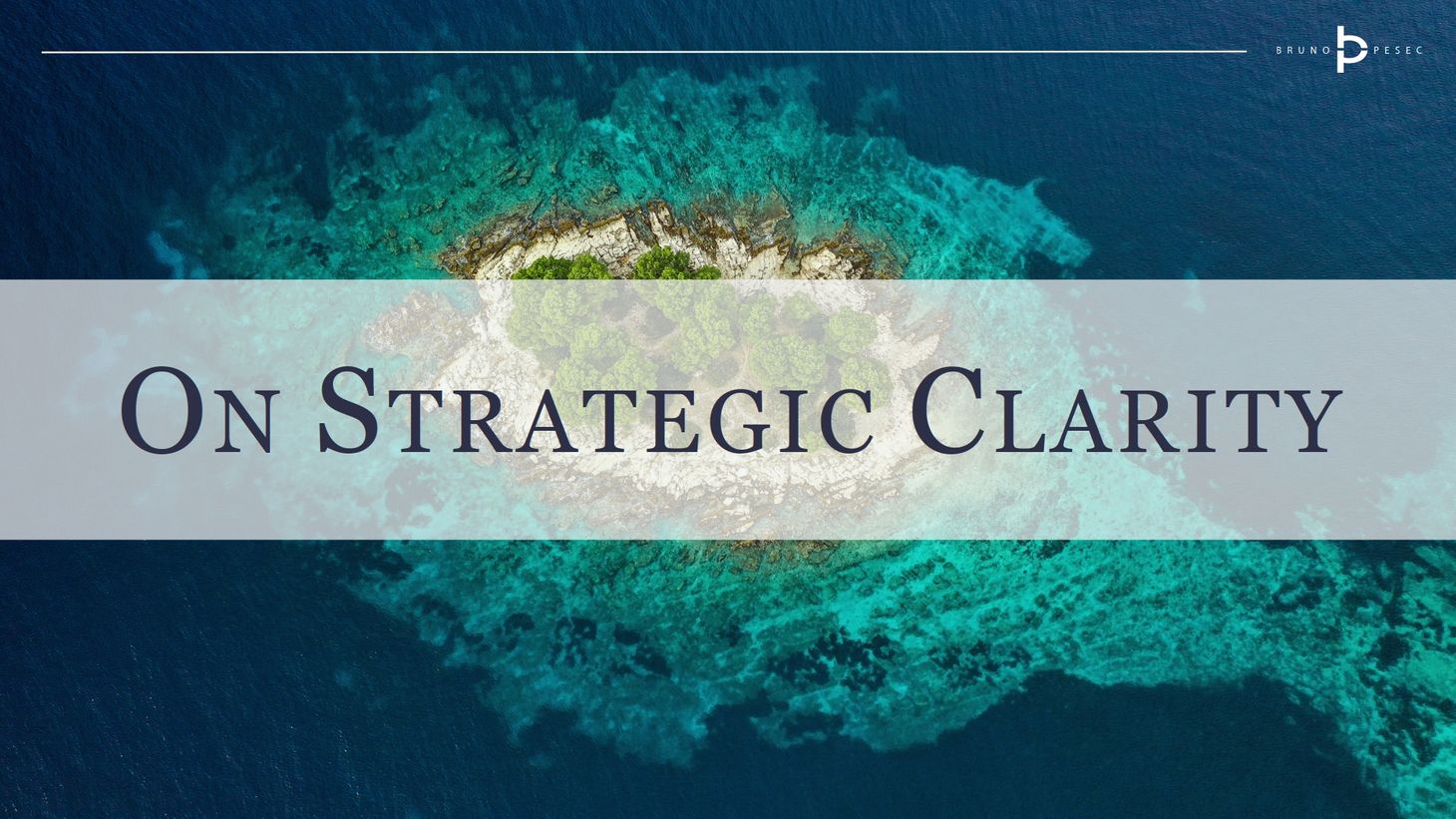 Creating and upholding strategic clarity is one of the most potent means for leaders to generate value for their organisation.
Consider the following five areas to clarify:
Definitions. What is our business? Who do we serve? How? What is actually a customer? What is a need? What are our customers' needs? What is our industry? What is a market? What is our market? The list goes on. Any term that is shared between multiple divisions and units ought to be clarified. It's easier to deal with the differences when everyone is aware of them, than it is to deal with fallout of everyone assuming everyone else thinks the same.
Expectations. What do we expect from our customers? From each other within teams, within sections, within divisions, within unit? What do we expect from each other between teams, between sections, between divisions, between units? What do we expect from other relevant stakeholders? What is expected of us? Continuously clarifying those points helps minimise the damage of mismatched expectations.
Destination. What are our desired business outcomes? What are our customers' desired outcomes? Where do we want to be at three years from now? How about five years? Having a shared understanding of desired destination allows us to have richer discussions of how to get there. In other words, our option space expands dramatically.
Directions. What kind of tools, processes, procedures, methods, frameworks are acceptable? What kind of stances do we take? What kind of values do we hold in our attempts to reach above destinations? What are our boundaries? Establishing directions and allowing people to figure out pathways to get there creates the much needed space for their creativity. Trust them that they will honour the boundaries imposed, and that they will try to get to the destination as quickly as possible with as little resources as possible.
Accountability. Who does what? Who helps whom by when, how? Whom takes cares of what? Clarifying responsibilities is not an erosion of trust. Accountability is critical to getting things done. Accountability is not a tool for punishment or micromanagement. Running a successful business is a team sport, and being able to rely on each one, knowing who focuses on what, allows us to perform both as individuals and a team.
Above are mere starting points for creating strategic clarity.
There are countless other opportunities to align and create understanding around.
And don't forget—clarity is often transient. Never stop shining the light!
Bruno Unfiltered
Subscribe to get the latest posts delivered right to your inbox. No spam. Only Bruno.
Comments