On decisions and data
Don't be a hoarder.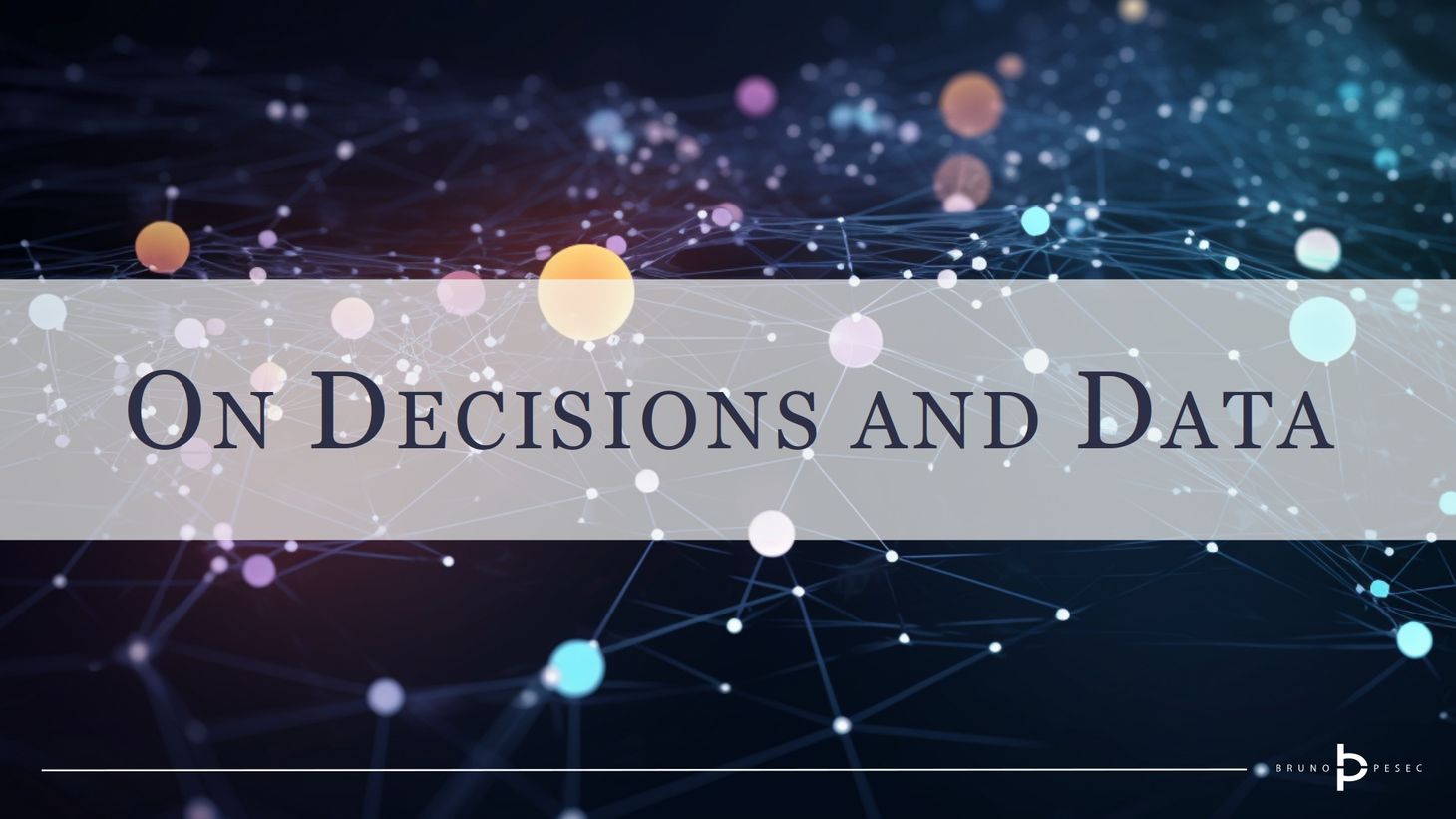 Are you a data hoarder?
Understanding what is the matter at hand that requires a decision is to minimise the chance of drowning in an endless ocean of data.
When we know that, then we can ask ourselves what data do we need to proceed further.
And once we know that, we can start looking at the data we have as well as the look for the data we yet have to collect.
In other words, we purposefully collect data in order to make an informed decision.
Bruno Unfiltered
Subscribe to get the latest posts delivered right to your inbox. No spam. Only Bruno.
Comments