A proven system for measuring innovation
Innovation accounting book is now available for pre-order.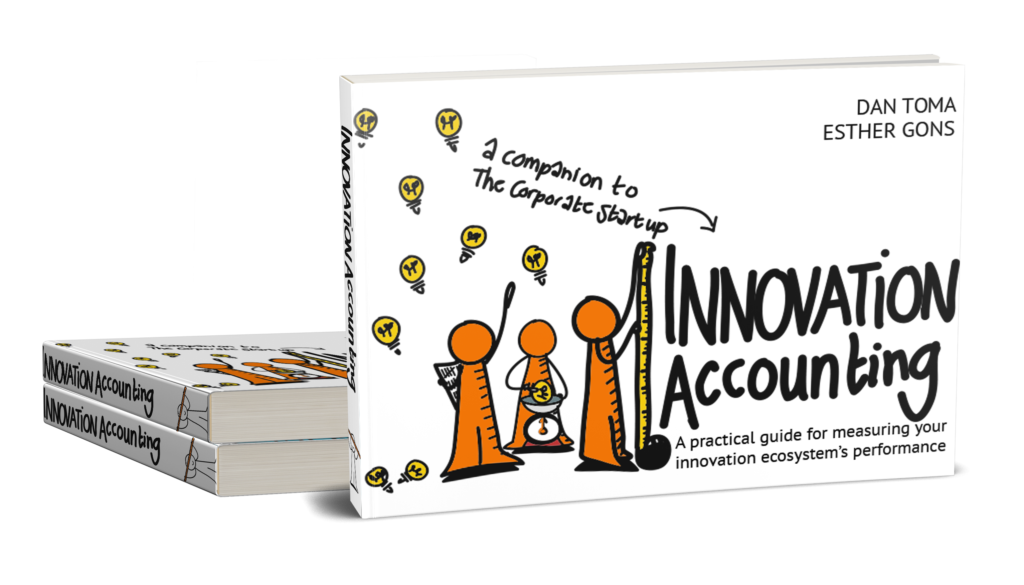 Innovation accounting book is now available for pre-order!
For the last couple of years, I've been working with Dan Toma on cracking the code of measuring innovation in a meaningful way. Now, Dan and Esther have collected that knowledge—and more—in an innovation accounting system that consist of several layers: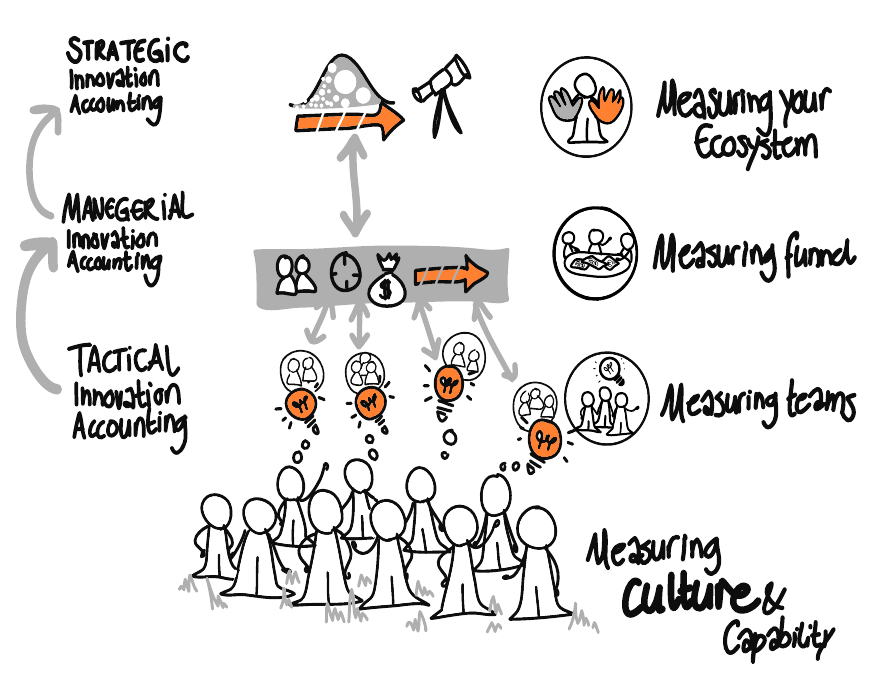 If you pre-order the book, you will immediately receive first five chapters:
Chapter 1: Yesterday
Before we can talk about innovation accounting we have to talk first about what is accounting, how did we get to the point where financial accounting is creating more problems than it solves, what is innovation and, lastly, how is innovation accounting defined.
Chapter 2: The Prerequisites of innovation accounting
Innovation is often used as a catch-all word. Before we dive into innovation accounting, let's look at what innovation means and when innovation accounting and new KPI's are relevant in the first place.
Chapter 3: The principles of an innovation accounting system
From the business line to the macro context every enterprise is different. Hence their innovation accounting systems will differ too. But no matter how different companies are, their respective innovation accounting systems will have to follow a certain set of principles for them to be useful. Remember that the mantra of principles being universal while tactics are contextual applies to innovation accounting systems too.
Chapter 4: Tactical innovation accounting
To understand an organisam you first need to understand a cell. Much in the same way, to understand how to measure an enterprise innovation ecosystem you need to understand first how to measure a product team. We'd be looking at some tools, concepts and KPIs which can tell whether or not teams are making progress or just burning cash.
Chapter 5: Managerial innovation accounting
Measuring teams is not enough to have a functioning innovation accounting system. For a system to actually work you need to be able to take the right decisions at the right time – thus you need to zoom out from the team level to the managerial level using the right tools and KPIs.
Chapter 6: Strategic innovation accounting
Putting it all together for executive, stakeholders and investors. Aggregating team level data to KPIs that executives can use to make better decisions regarding the future of the company while at the same time conveying the health of the corporation's innovation ecosystem to stakeholders and investors.
Chapter 7: Measuring innovation culture
Culture is like a cloud. You can see, it impacts your day but you can't touch it. But what you can do, is to measure it, and by doing so you can take actions that will influence it.
Chapter 8: Measuring your ecosystem's HR capabilities
Measuring innovation HR capabilities is the first step in improving them. Putting everyone through a certain training might, or might not be the right thing to do. Only by measuring the HR capability you will know what training programs do you need to add and what impact past trainings had on your company.
Chapter 9: Working with startups and startups valuations
Acquiring and partnering with startups is big on every corporation's agenda these days. Understanding how to do due diligence that's looking beyond the accounting books can make the difference between betting on a unicorn or riding a dead horse.
Chapter 10: Integrating with standard financial accounting
To have a successful system of innovation accounting can only be achieved if the core system acknowledges the new KPI's and controls  It makes sense that the companies financial accounting system somehow integrates with this system.
Chapter 11: Starting tomorrow
Your battle plan for starting implementing an innovation accounting system in your company.
Conclusions
How will an innovation accounting system impact your company and what to expect in the short, medium and long term from your journey.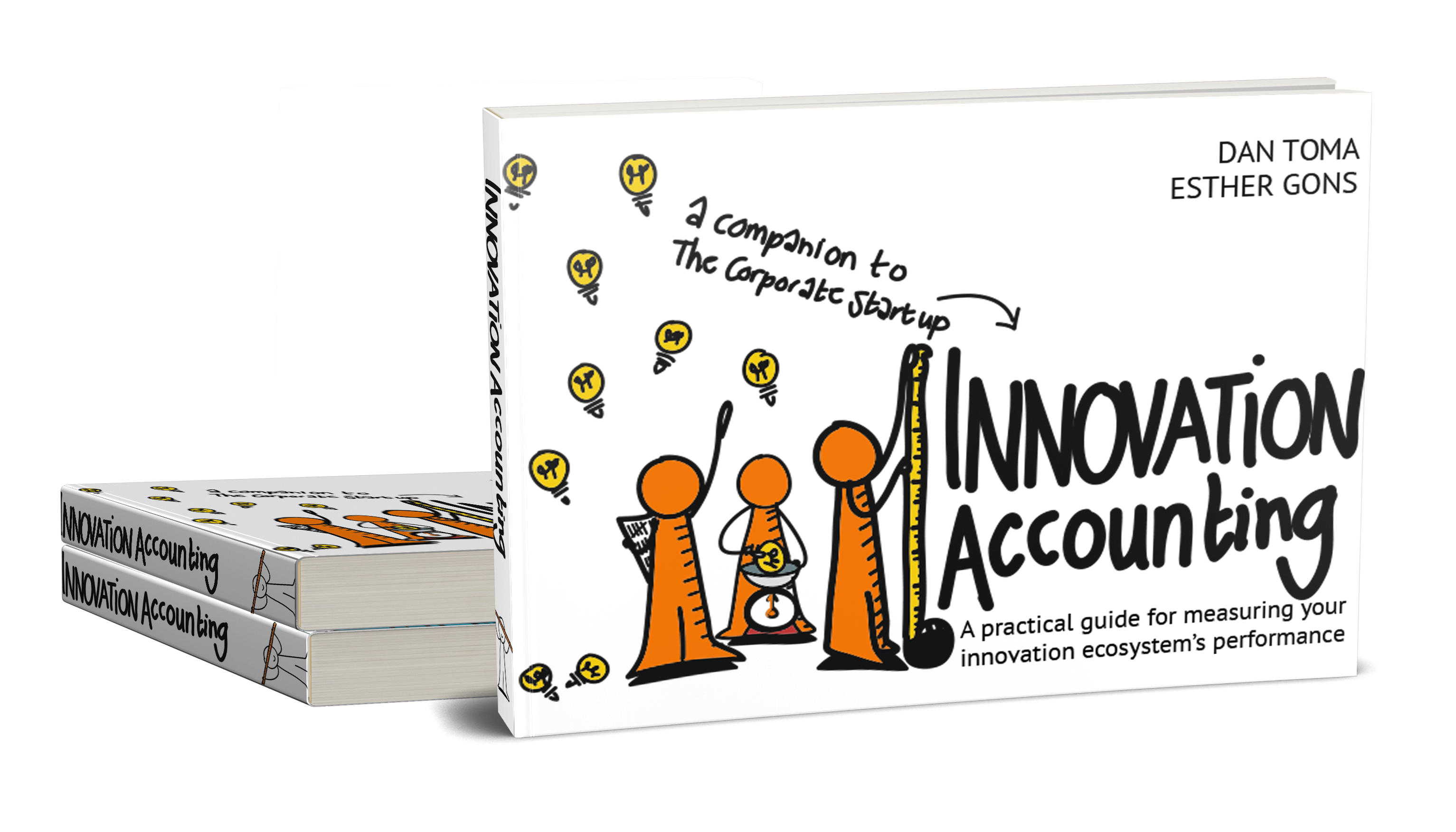 Bruno Unfiltered
Subscribe to get the latest posts delivered right to your inbox. No spam. Only Bruno.
Comments