How to measure corporate innovation in a large enterprise
Practical innovation accounting.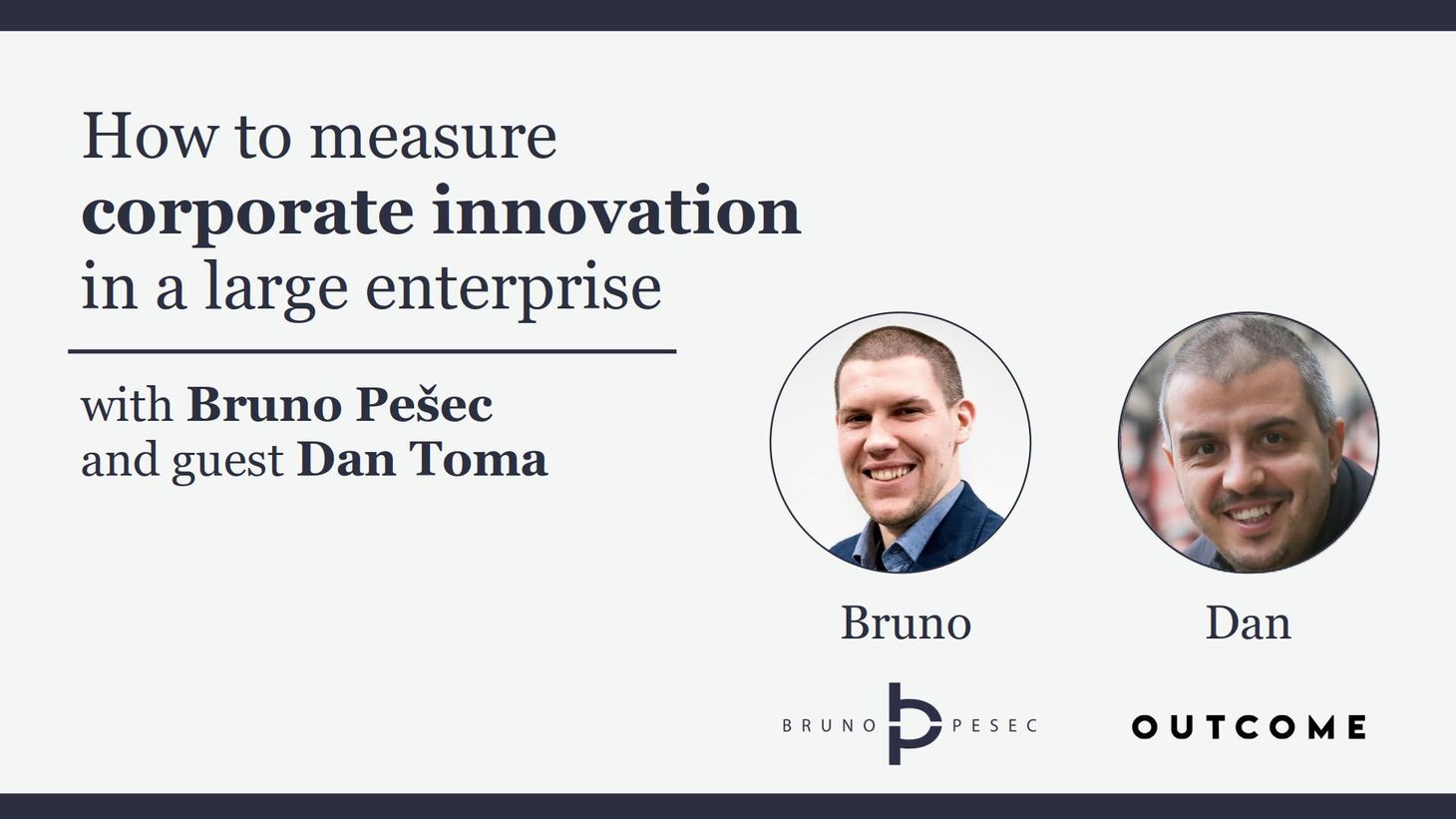 How can organisations measure innovation in a meaningful way, without stifling creativity and tripping on bureaucracy?
For the last couple of years, Dan Toma and I have been closely collaborating on cracking the above question.
In this webinar, we discussed:
why measure innovation performance at all,
how are existing accounting practices lacking when it comes to measuring innovation,
what is a better way to measure innovation in a large enterprise,
principles of innovation accounting,
measuring innovation on a strategic, managerial, and tactical level, and
our favourite innovation metrics.
We also tackled questions about what is the best way to introduce innovation accounting to your organisation and leadership team.
You can watch the webinar recording below.
Webinar recording
Webinar resources
The Innovation Accounting book, addressing in great detail all the topics Dan and I discussed during the webinar.
The Corporate Startup book, a practical guide for established companies that aspire to develop and sustain their innovation capabilities.
Outcome, an innovation consultancy Dan co-founded.
Questions?
Are you looking to institute innovation accounting in your company, but aren't sure where to start or where to go from where you are? Schedule a complimentary call with me to discuss the best way forward:
Licence
Copyright © Bruno Pešec, 2021. All rights reserved.
Bruno Unfiltered
Subscribe to get the latest posts delivered right to your inbox. No spam. Only Bruno.