Designing Operating Models at Ashridge
What have I learnt at the three day Designing Operating Models course at Ashridge Executive Education?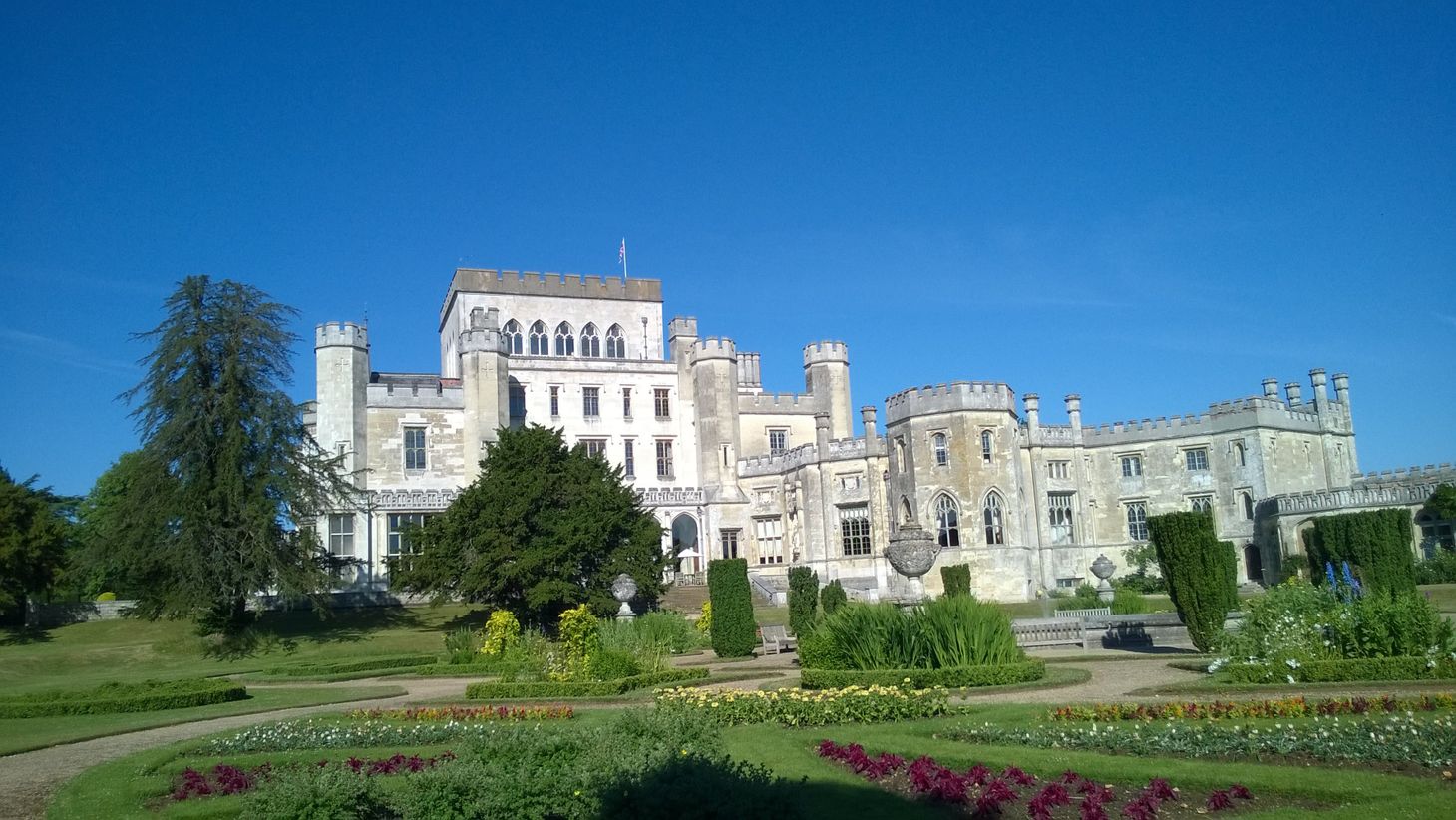 Another course I've attended on my quest to deepen and broaden my understanding of business strategy. Designing operating models course is described as:
This program will introduce tools and frameworks that help participants  understand and challenge their existing operating model, and design and  communicate a new target operating model. The Operating Model Canvas,  from the book of the same name, is the core framework. It is supported  by more than ten tools.
Read how was my experience and key lessons learned.
Designing Operating Models
This is a three day course focused on designing operating models using the Operating Model Canvas. First two days were dedicated to it and organisation design tools it includes. Last day was a major case study, applying all we learned in previous days.
Defining operating model
Checklist for assessing the quality of operating model
Design thinking
Design principles
Thinking visually
The Operating Model Canvas & Supporting Visuals
Stakeholder Maps
Value Chain Maps
Organization Models
Planning and Project Management
Decision Rights & Accountabilities
Location
The People Model
Information
Suppliers
Lecturers were Andrew Campbell, Mark Lancelott, and Mikel Gutierrez:
Andrew Campbell is a Director of Ashridge Strategic Management Centre, a research and education center focused on the strategic management of organizations. Andrew directs research projects, runs management programs and advises client companies. He is program director of Advanced Organization Design and Designing Operating Models. Andrew has authored 10 books on strategy and capability, including Designing Effective Organizations and Operating Model Canvas, and has published numerous articles in the Harvard Business Review and other management publications.
Mark Lancelott is a Director of Business Design at PA Consulting. He specializes in business design, helping businesses design new operating models that integrate structure, people, process and systems effectively, and manage the implementation of change with leaders, managers and staff.
Mikel Gutiérrez is Industrial Projects Director of Gamesa, a company producing wind farms. He is responsible for the delivery of all Gamesa wind farms world wide, from the signing of the contract, until the energization of the park.
Experience
Trio of diverse lecturers – an academic, a consultant, and an executive – made for some great discussions with different viewpoints was something I greatly enjoyed. I had illuminating one to one sessions with both Mr. Campbell and Mr. Lancelott.
The course was rather fast paced, covering a lot of ground in short time.
I felt the tools we went through were uneven. Some seemed closer to a visualised checklist (e.g. stakeholder map), and some seemed like work in progress (e.g. people model). That can be probably be attributed to the fact that operating model canvas itself is both a framework with a number of organisation design tools as well as serving a sort of visual checklist for operating model itself.
Although exercises were focused on applying the tools to ones own situation, I believe it would be more educational to have a single case slowly building up over time. That way there would be consistent learning experience connecting all the tools. "Sticker exercises" work really well for such scenarios.
Last day was entertaining. We worked in teams to design an operating model based on exciting real life case. Mr. Gutiérrez shared several interesting stories regarding difficult decisions he had to make.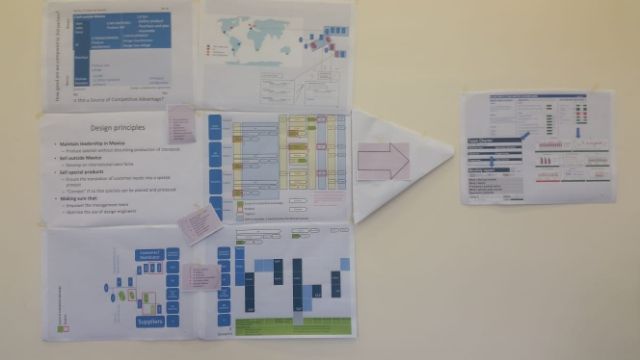 Key take-aways
In three days I've written 23 pages of notes. These are my personal highlights.
Levels of detail for operating model work:
Level 1 – 1 page operating model canvas.
Level 2 – 10 pages, operating model canvas with supporting tools.
Level 3 – 100 pages, operating model with multiple organisational levels.
Level 4 – 1000 pages, detailed operating manual.
Benefits of high-level (one page) operating model:
High-level operating model can provide useful feedback into the strategy process.
High-level operating model converts strategy into the first level of how.
High-level operating model helps keep managers on the same page when implementing strategy.
Advice for using operating model canvas:
Make sure you have defined the customer segments and value propositions before you start, as they are inputs for the operating model.
Don't do it as a solo exercise.
Although there is no one best way, starting with either stakeholder mapping or value chain is advised.
Be explicit at which level of detail are you doing the operating model work!
Miscellaneous notes:
Strategic objectives and operating model design principles should be in place before one makes irreversible decisions.
Provocative question to test the clarity of organisational model – is it clear who to fire?
If there is a critical position or function which needs protection to deliver, the CEO should be ready to provide formal authority and to place one of the top three leaders in that position.
When communicating changes, communicate only the differences.
Once you have operating model in place you can proceed with initiating strategic projects with clear and measurable what and how.
Ashridge Mission Model by Andrew Campbell:
Purpose: why the company exists.
Values: what the company believes in.
Behaviour standards: the policies and behaviour patterns that underpin the distinctive competence and the value system.
Strategy: the competitive position and distinctive competence.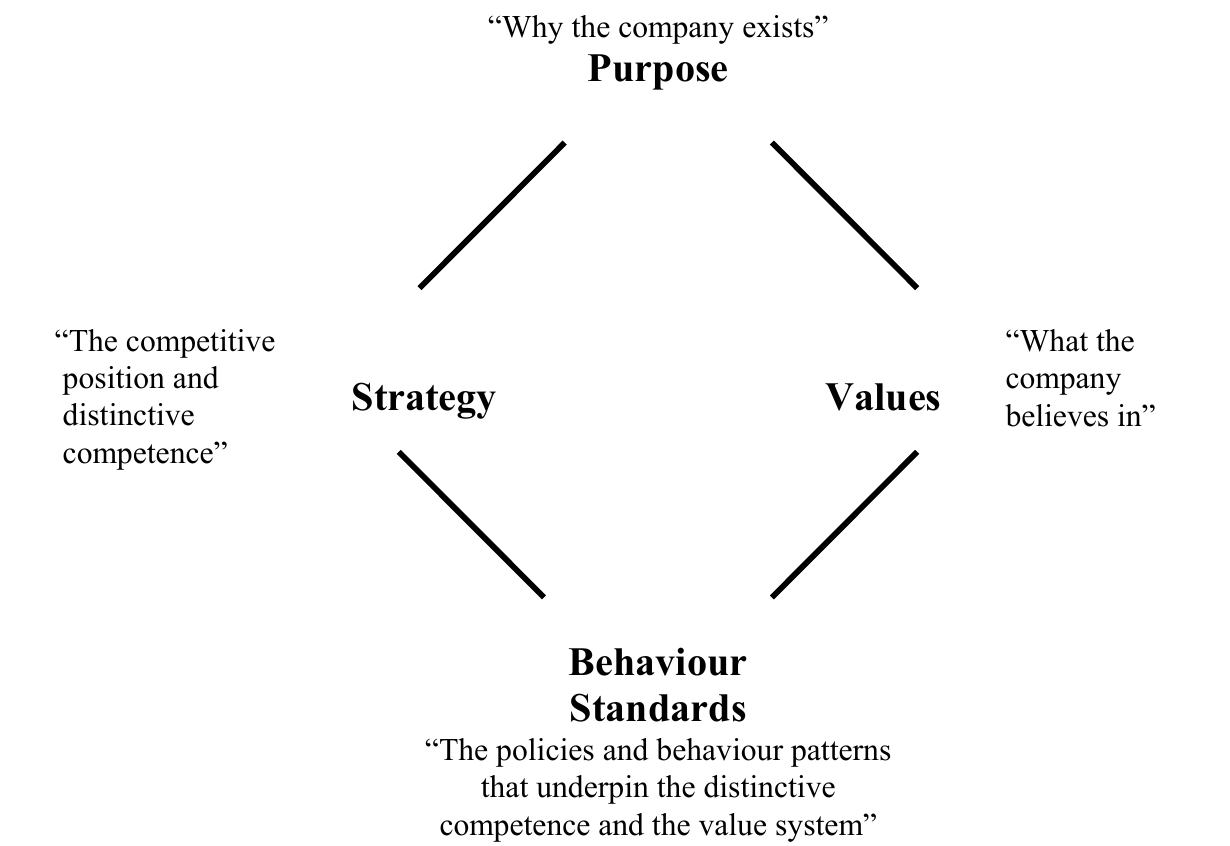 Concluding remarks
I came to this course expecting to clarify my understanding and improve my application of the operating model canvas. That was largely met.
Although I consider operating model canvas and its associated toolbox a bit rough on the edges, I believe it could be a great visual inquiry tool after iteration or two.
Mr. Campbell's wealth of experience on all strategic matters that he generously shared has made this course worth attending.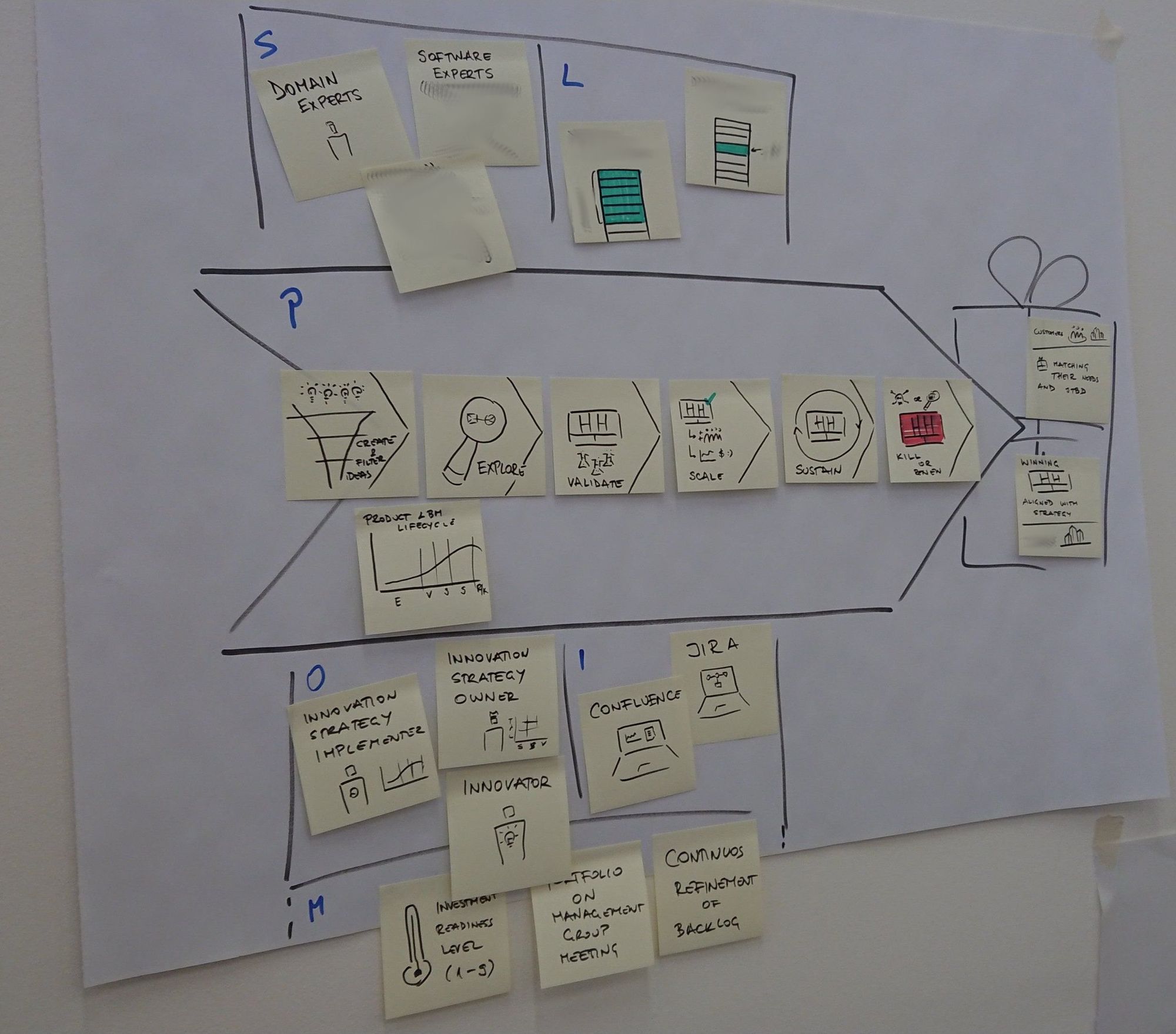 Read more about my experience with other Ashridge courses here.
Bruno Unfiltered
Subscribe to get the latest posts delivered right to your inbox. No spam. Only Bruno.
Comments