Augmented Strategy live stream with Bruno Pešec and Dominik Dellermann
Join us live to learn more about modern strategy and preorder bonuses for our upcoming book.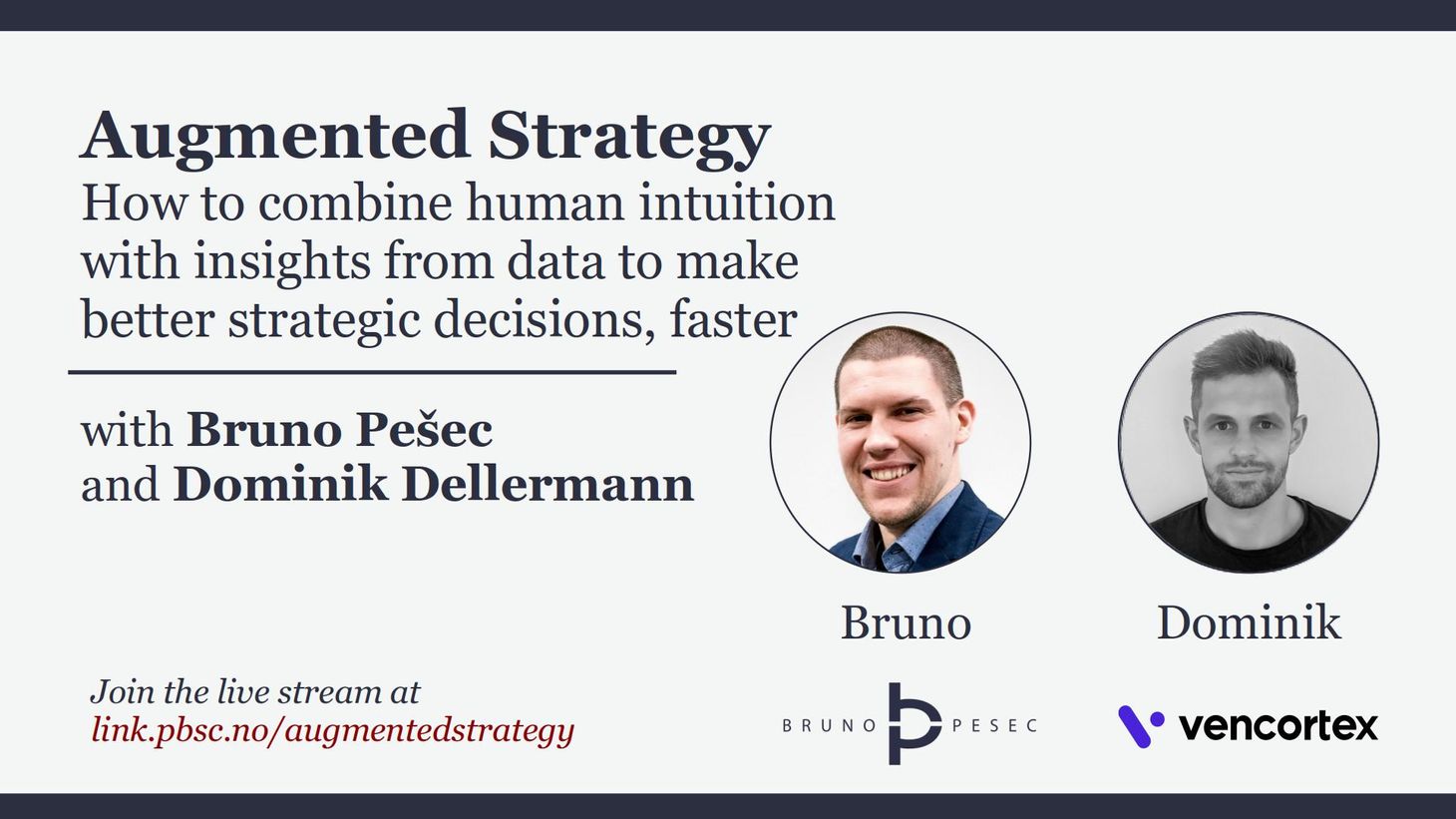 How can we make better business decisions? How can we improve our strategy and likelihood of winning in the market? How can we leverage all the data we have in our organisation? Is all data useful? How can we start today?
If you have ever asked yourself any of the above, then join Dominik and myself on December 16, at 09:00 (CET/GMT+1), when we will discuss how to combine human intuition with insights from data to make better strategic decisions, faster.
We will also announce our upcoming book, Augmented Strategy, a practical guide to better business decisions. There are a lot of exciting things we will share, including preorder bonuses, so make sure to be there as we go live.
The event will be live streamed at LinkedIn Live. Signup with a click, so LinkedIn notifies you when we go live. See you then!
Bruno Unfiltered
Subscribe to get the latest posts delivered right to your inbox. No spam. Only Bruno.
Comments