A great leader is not afraid to discuss ideas
Traits of great leaders.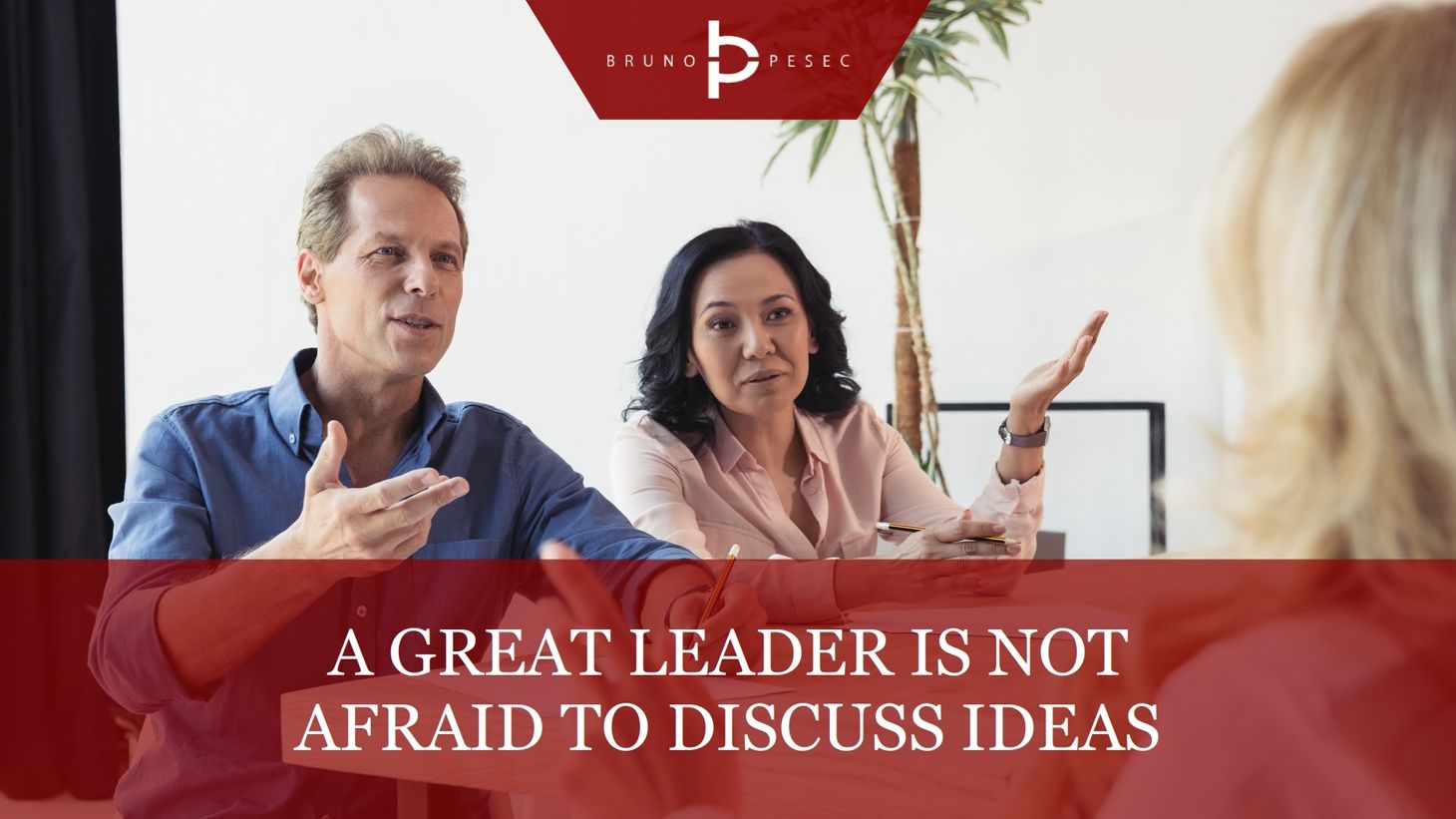 A great leader creates space for different approaches, for different ways of thinking, for different narratives, for different discourses, and is able to combine that and always walk away with the best solution that they possibly could have at that moment.
A great leader is able to overcome chief executive traps described by late David Casey:
People in leadership positions tend to be invited to other leadership positions within their community. The more they are seen as the leader, the more difficult it is to use phrases as "I don't know" or "I need help."
Clever followers can make almost any decision work, so it is easy for a leader to become deluded that it is all due to his or her providence and exceptional skill.
As leaders become more and more successful and powerful it becomes more and more difficult to find trustworthy peers who provide genuine feedback.
And finally, a great leader is invisible. He or she appears when an employee has a problem and needs support to overcome it, and then disappears.
Bruno Unfiltered
Subscribe to get the latest posts delivered right to your inbox. No spam. Only Bruno.
Comments