Innovation Management Masterclass Pula 2023
Pula, Croatia ⋅ September 11, 2023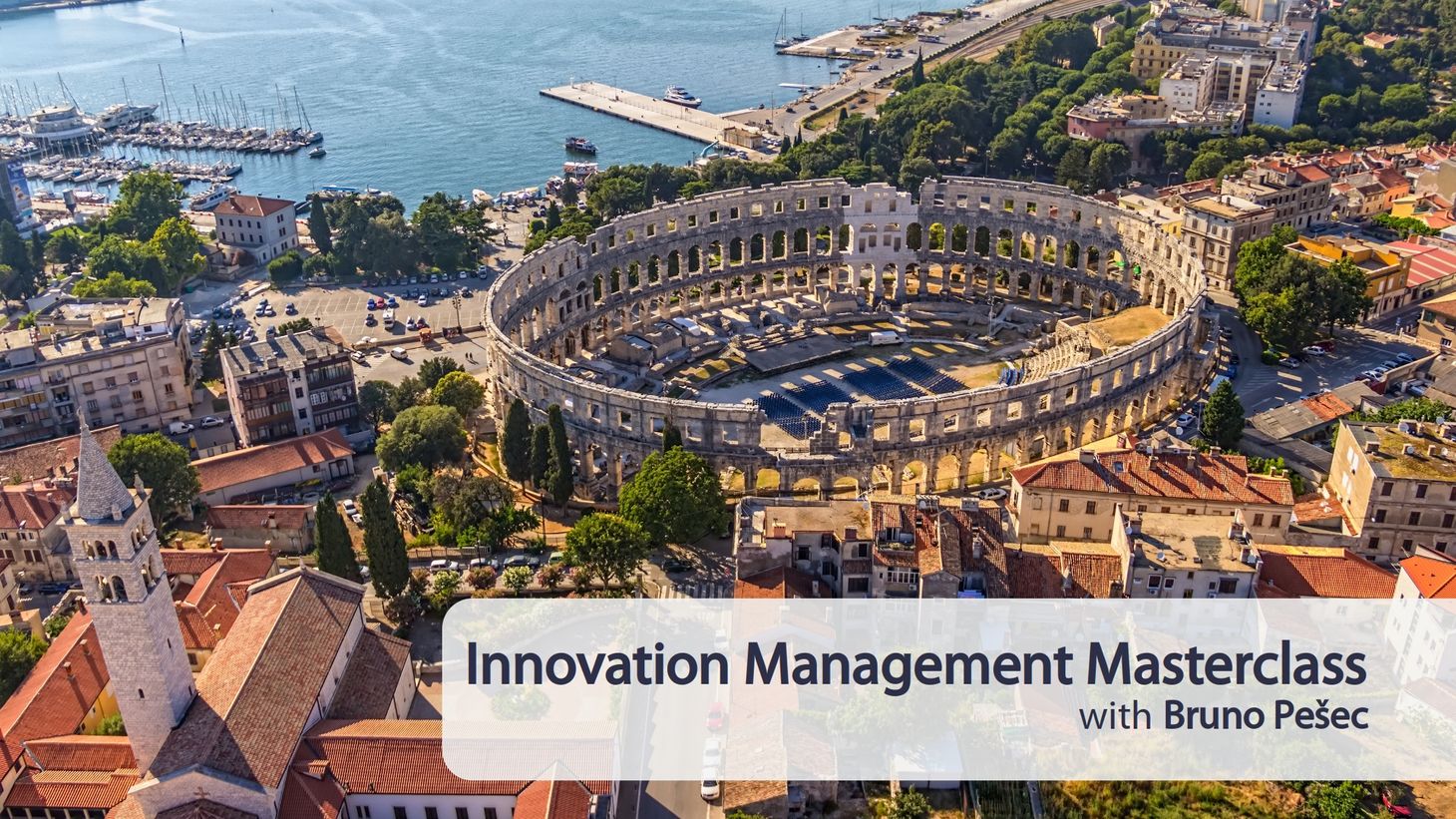 Date
September 11, 2023
Location
Pula, Croatia
Park Plaza Histria Pula
Fees
€650 until August 11, 2023
€800 after August 11, 2023
❗
Registrations for this year's Masterclass are closed. You can find the interest form for the 2024 edition
here
.
Join me for a full day innovation management masterclass in beautiful Pula, Croatia on September 11th, from 09:00 to 16:00.
Managing innovation is all about innovating at scale: taking a great number of ideas and transforming them into new products, services, and businesses whilst ensuing strategic and organisational alignment. Unfortunately, our traditional management practices are ill suited for the uncertain nature of the innovation projects.
This masterclass will equip leaders with tools, methods, and practices needed to manage innovation in today's highly volatile and uncertain conditions.
You will learn:
Why most innovation efforts lead to waste and result in value destruction.
What are the three core processes for profitable innovation and how can you make sure they work in your favour.
How to champion innovation with power and authority.
How to formulate a sharp and focused innovation strategy to ensure innovation efforts in your organisation are aligned, relevant, and powerful.
Three key tools for managing innovation at scale: innovation portfolio, innovation funnel, and innovation teams.
Expect an intense, action-packed day of learning, focused on the practical, pragmatical, and applicable know-how.
The fee for one attendee is €650 (€800 after August 11). Lunch is included.
Teams are welcome—if you have more than three people attending I'd be happy to offer a complimentary call to discuss your unique challenges.
If I'm prevented from appearing I'll refund all fees 100%. If you register and decide you can't attend, you'll have a full credit up to 30 days prior. After that, no credits, since I can't afford that in terms of the learning dynamic.
Succeeding with innovation requires a more dynamic and pragmatic approach than ever. Don't allow your efforts and investment go to waste.
Join me for a great business and learning experience.
❗
Registrations for this year's Masterclass are closed. You can find the interest form for the 2024 edition
here
.
---